The Astrology of July 2021 is marked by two lunations in an aspect to Pluto and tense alignments between Mars, Venus, Saturn, and Uranus. The first weeks of the month gave us glimpses on unintegrated material from our unconscious mind, and chances to gain a better psychological and emotional understanding of ourselves. During the first half of the month, we are in for a deep dive. We will feel the electric and dynamic effects of the T-square between Saturn, Uranus, Mars, and later Venus, which began to be active around the end of June. This explosive configuration increases our need for freedom and change, and highlights the frustration linked to feeling blocked or limited in our creative self-expression.
Around the second half of the month and with the beginning of Leo season, the emphasis on the Fire element supports our vitality and enthusiasm, while retrograde Jupiter coming back to Aquarius excites our mental energy and raises the speed of our thought processes. Meanwhile, Mars and Venus, the two relationship planets, will form a conjunction in Leo, closing a one-year cycle: this alignment may correspond to significant shifts in our relationships, our desires, and our value system. Mars and Venus will then enter Virgo toward the end of July, reflecting a more practical outlook on relationship matters and financial decisions.
Let's have a closer look at the main transits of the upcoming months.
Mars opposite Saturn and square Uranus
Jul 1, 2021, 09:08 AM ET & Jul 3, 2021, 9:39 PM ET
Mars in Leo opposes Saturn in Aquarius and squares Uranus in Taurus forming a T-square configuration that has already been active and will continue to be for the first half of July. Mars is considered to be an event catalyzer, and its presence is exacerbating the tension linked to the ongoing Saturn-Uranus square. During these days, we experience a strong urge to break free from constrictions, possibly leading to conflicts with authority figures, social tension, and a general atmosphere of rebellion. Learning to channel our anger creatively and constructively may lead to innovative discoveries. Read full article here.
New Moon in Cancer opposite Pluto
Jul 9, 2021, 9:16 PM ET
The Sun and the Moon join in the lunar domicile, and we begin a new cycle of growth. This is the first New Moon after the Eclipse season: Cancer invites us to tune inwards, connect with our past, protect what is valuable for us, and honor those whom we consider family. Once again, the whole Cancer-Capricorn axis is activated by the opposition between the Sun, the Moon, and Pluto. This aspect highlights the possibility of feeling torn between our professional and worldly obligations, duties, and responsibilities and our private desires, personal wishes, and emotional necessities. We are likely to witness a tendency to hold on tightly to what helps us feel emotionally secure, safe, and taken care of. The alignment between Sun, Moon, and Pluto supports our capacity of concentration and our willpower, increasing our ability to focus inward and understand ourselves better. Read full article here.
Mercury enters Cancer
Jul 11, 2021, 4:36 PM ET
After a longer than usual stay in its home sign Gemini due to its retrograde cycle, Mercury enters Cancer. As this shift happens, our minds will relax, our communication style will soften, we are likely to talk less and spend more time in self-reflection. Mercury in Cancer is not particularly chatty, and many of us are likely to feel the need to take a break from excessive information intake, reduce the time spent on social media and technology, and decrease the overall stimulation of the mind, to focus instead on nourishing and heartfelt exchanges with people truly we care about. Read full article here.
Venus enters Virgo
Jul 21, 2021, 8:37 PM ET
Venus shifting from Leo to Virgo reflects a practical outlook on relationships and love, but also a more organized approach relative to how we gain and spend our money. The way we manage our finances is likely to be more thoughtful, we may spend less on fun and free time, and rather choose to invest in our education, training, or in assets that offer long-term value. While Venus is in Virgo, we value organization, efficiency, and discernment, and we tend to adopt a critical attitude towards both ourselves and others. During this transit, we are naturally drawn towards self-analysis and self-understanding: we highly value our time and energy, and we are not particularly into superficial or shallow interactions.
Sun enters Leo
Jul 22, 2021, 10:27 AM ET
Leo season begins, illuminating our love for life, enhancing our vitality and our playfulness. The Sun is at home in Leo, and its rays shine the brightest at this time of the year. Leo season is a time of celebration and enjoyment: it is a time to let our essence shine and be seen, to express our creativity, and honor our inner child. The Sun's transit through its domicile supports our energy levels and our mood and increases our desire to be ourselves unapologetically. Leo season reminds us that we can allow the Universe to express itself through us by choosing not to block the spontaneous flow of energy surging from within.
Full Moon in Aquarius conjunct Pluto
Jul 23, 2021, 10:36 PM ET
Just one day after the beginning of Leo season, the Moon in Aquarius, in an out of sign conjunction with Pluto in Capricorn, opposes the Sun. The Leo-Aquarius axis exposes any dichotomy between our need to belong to a group of like minds and our need to creatively actualize our individual potential autonomously. This cosmic event has the potential to help us free ourselves from what is stagnant and obsolete and inspire us to find new ways to deal with challenges. This Full Moon will offer us a chance to objectively understand how our psychology works, and it may allow us to see in what ways we sacrifice our individuality in order to fit in, or be accepted in a certain context. Aquarius always invites us to embrace our eccentricity and dare to be different from the majority.
Mercury enters Leo
Jul 27, 2021, 9:12 PM ET
Mercury shifting from Cancer to Leo corresponds to an increase in our mental energy and a stronger tendency towards extroversion and optimism. We are likely to notice a desire to be out and about, join social gatherings, and share our thoughts with more people. Some of us may feel inspired to self-express in front of others: Mercury in Leo speaks enthusiastically and enjoys having an audience. This is a good time to present our creative ideas to the world, share more on social media, engage in public speaking, have stimulating conversations centered around artistic projects and hobbies, and generally being in the spotlight.
Retrograde Jupiter leaves Pisces
Jul 28, 2021, 08:43 AM ET
Jupiter retrogrades back to Aquarius after being in Pisces since May 13. There is something we need to review and reassess relative to the journey of Jupiter in Aquarius, which started in December 2020 and was marked by the Jupiter-Saturn conjunction. Jupiter coming back to the sign of the Water Bearer invites us to reassess our ideologies, our visions for the future, our beliefs about social progress and collective evolution. This is a time to reflect on how our belief system, our hopes, and our ideals have changed, according to what has been taking place since December, and to establish adjustments if needed.
Mars enters Virgo
Jul 29, 2021, 4:33 PM ET 
At the end of the month, Mars enters earthly Virgo, where Venus has recently begun her journey. Mars in Virgo is a practical warrior who strives to create the perfect strategy and action plan to achieve his goals. Our efficiency and productivity are likely to increase, and we will be more attuned to what needs to be done for self-improvement to take place. Mars in Virgo corresponds to an increased energy directed towards managing and organizing our daily tasks, optimizing our workflow, our wellness routines, and our overall health.
July 2021 Astrology Update: our Invitation
July is a month marked by many different energies intertwining and dancing together. After the intensity of Eclipse season and the tense alignment between Mars, Saturn, and Uranus, we will need to take time for the integration of the shifts that have taken place.
The energetic shift coming with Leo season will promote self-expression, romance, playfulness, and bold creativity. The activation of the Leo-Aquarius axis will encourage us to consider what we have to offer to others, what role we desire to have in the changing social paradigm, what contribution we can make to our local community and to humanity as a whole. This combination of energies inspires us to come into contact with our gifts and passions and to positively affect others through something that gives us personal fulfillment and creative satisfaction.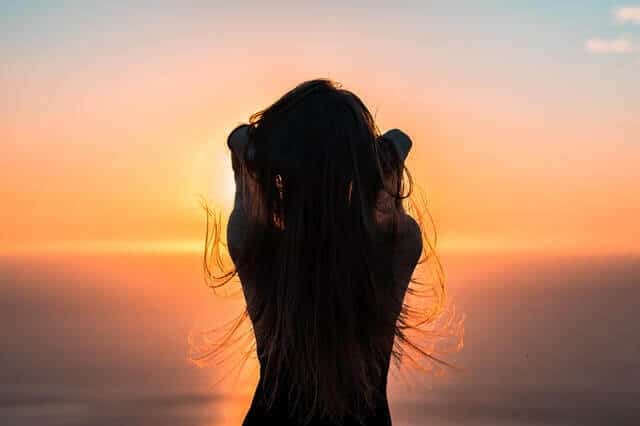 Lastly, Mars and Venus entering Virgo will stimulate us to aspire to ongoing self-improvement and refinement of our abilities: sharper analytical skills and problem-solving capacities will help us make the most out of any situation we encounter and find the lesson in any challenge.
Comment below with what resonated with you the most and tap on the heart if you enjoyed this article!
For more personalized astrology energy updates, horoscopes and much more in depth guidance for July and 2021 we invite you to check out our tools we created for you – simply tap here.