Venus in Pisces: Relationships as a Spiritual Path
Venus is the planet associated with how we relate to other people, to ourselves, and to money, with our levels of receptivity, with our capacity to feel pleasure, and with our connection to our bodies and Nature. Transits of Venus give us information about our changing orientation to navigating relationships, financial matters, and shifts in our value systems. 
Pisces is the last sign of the Zodiac, a Yin, Mutable, Water archetype. This is the sign correlated to the dissolution of the separated sense of self, the impulse to transcend the limitation of the human experience and cultivate a relationship with Spirit, with the Divine. Pisces has to do with the absence of boundaries, with fantasy, imagination, and creative inspiration, with being an open vessel and allowing the Universe to express itself through us. The stage of the Zodiac corresponding to Pisces is a liminal space, a time of transition, a phase between the end of something and the beginning of something different.   
The ingress of Venus in Pisces represents an invitation to align with spiritual values and adjust the way we show up in our lives and our relationships accordingly. Venus in Pisces brings our attention to the role of relationships in our path of Soul growth and inspires us to navigate our connections with other people as an integral part of our spiritual journey.
The upcoming weeks can be an opportunity to explore our relationship to disillusionment and disenchantment, challenging and painful experiences that, nonetheless, bring us closer to Truth. We may have chances to learn to better distinguish between reality and illusion, between facts and fiction, and between what we would like to be happening and what is actually happening.
Venus conjunct Neptune, sextile Uranus, sextile Pluto
During her journey through Pisces, Venus forms a sextile to Uranus in Taurus on February 8. This aspect supports a desire for change, novelty, and experimentation in relationships, and offers us an invitation to meet new people and expand our social circle. It also indicates a desire to discover new ways of making an income, new ways of meeting our survival needs, and new ways of working that are aligned with our values.
Venus meets Neptune in the sign of the Fish on February 15. Their conjunction will increase our capacity to enter states of flow and surrender to creative inspiration, and it represents a great moment to invest our energy into artistic and spiritual practices. Venus conjunct Neptune in Pisces is an invitation to focus on establishing a relationship with the Divine, instead of projecting all our ideals, hopes, and longing into romantic love. Around this time, we may notice whether we are unconsciously expecting another person to fulfill all our expectations and give meaning to our lives, and let go of long-standing beliefs.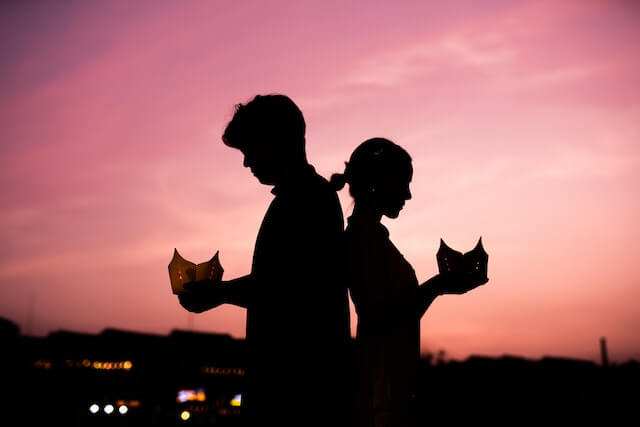 Venus forms a sextile to Pluto in Capricorn on February 19. This aspect indicates a desire to deepen our relationships and our awareness of the subconscious drives and motivations behind our behaviors and choices. The Venus-Pluto sextile offers us an invitation to develop more profound intimacy with both others and ourselves and to come into deeper contact with our true desires. 
Venus in Pisces: Relationships as Catalysts for Soul Growth
Venus in Pisces begins a period of exploration of relationships as opportunities for spiritual growth and represents a wonderful influence on all artistic and creative endeavors. The ingress of Venus in the sign of the Fish increases our ability to connect with the collective emotional body, tap into universal feelings, and express them in relatable ways through nonlinear channels such as dance, music, and all other art forms.
During the upcoming weeks, we may pay particular attention to any temptation to participate in victim-savior dynamics, notice when feelings of victimization or self-pity tend to arise, and in what kind of situations we may feel the urge to rescue others or soothe their pain. Dynamics of escapism and avoidance could manifest or magnify, and we will have opportunities to deepen our relationship with personal responsibility. 
While Venus is in Pisces, we will have opportunities to explore our true values, our boundaries, what we want in relationships, what identities we tend to hold on to when we are with others, and who we are instead when nobody's watching. We have an opportunity to see more clearly disempowering habitual patterns of behavior, particularly those linked to dysfunctional daydreaming, martyrdom, and self-sacrifice.
The upcoming weeks represent an invitation to renovate our relationship with the Divine, with something beyond ourselves, and see how our relationships with ourselves and others change as a result of it.
Comment below with what resonated with you the most and tap on the heart if you enjoyed this article!