On October 10, 10:17 PM ET, Saturn stations direct at 6° Aquarius inaugurating a new chapter in our maturation process. The Lord of Time and Karma will keep moving forward until June 4, 2022.
After a few months with many celestial bodies in retrograde motion, planets are now starting to move direct again: Pluto stationed direct just a few days back, Jupiter and Mercury will also station soon. The current astrological transits are supporting change and forward momentum, stimulating tangible progress and decision-making.
Saturn in Aquarius: Paradigm Shift
Saturn teaches us lessons about discipline and delayed gratification. This planet reminds us to be pragmatic, to embrace the awareness of our limitations, to accept the need to take responsibility and mature, to dare to become the authority of our life.
Traditionally, Saturn rules both Capricorn and Aquarius: it is the planet associated with the journey of maturation, self-mastery, and self-responsibility. Aquarius is the archetype correlated with the affirmation of personal freedom, with liberation from internalized conditioning, with groups and community dynamics, with everything innovative and avant-garde.
Saturn's transit through the sign of the Waterbearer and the larger collective shift from the Piscean to the Aquarian Age highlight the importance of becoming our own authority rather than relying on outdated models and systems. Saturn in Aquarius encourages us to surround ourselves with like minds who share similar visions and inspire us to trust ourselves and our uniqueness.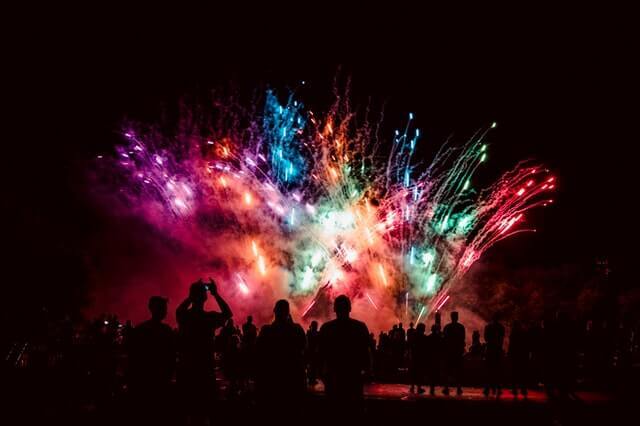 Aquarius rules the future and our capacity to envision it: while Saturn retrograde is a time to imagine and visualize the world we desire to live in, Saturn direct is a moment to take tangible actions in that direction and work to build new paradigms, systems, and realities.
Saturn's Motions: Cycles of Maturation
Saturn's transits mark cycles of maturation, and when Saturn stations retrograde or direct we often experience tangible events that represent a turning point in our lives. The ruler of Capricorn and Aquarius needs approximately 29 years to travel through the entire Zodiac and remains in a sign for about two and a half years.
Saturn's retrograde phase, lasting roughly four and a half months every year, is a time of incubation, reassessment, and revision of the way we have structured our lives. Saturn has been in retrograde motion since May 23, inviting revamping and redefinition of our individual lives, of the global economy, and of the socio-political structure of society. This transit has the purpose of promoting reflection on themes around personal responsibility, inner and outer authority, our use of time, our relationship with aging, rules, boundaries, and limitations.
Saturn stationing direct represents a moment to begin taking action and implementing changes to integrate the insights we gained during the retrograde and move towards the goals we envisioned. The post-shadow phase of this cycle, when Saturn will transit for the third and last time between 6° and 13° Aquarius, lasts until January 2022. Until then, we will work on integrating and mastering issues and themes that first emerged during the first half of this year.
Saturn square Uranus: Finding Freedom in Structure
Saturn in Aquarius will square retrograde Uranus in Taurus for the third and last time on December 24, 2021. However, we will continue to feel the influence of the Saturn-Uranus square during 2022, as the two planets will move away from each other quite slowly.
Uranus traveling through Taurus has been bringing us back to the essential, inviting us to slow down and embrace simplicity. This transit is connected with disruptions to our comfort zone, disturbances to our stability, radical changes in the financial system, and with the increase in the frequency of extreme natural events. Saturn in Aquarius wants to rebel and break free from old systems and oppressive ideologies. Its purpose is to inspire us to get together to build new and innovative structures that will stand the test of time and support the evolution of humanity.
Saturn square Uranus has been active all year long and represents the characterizing astrological influence of 2021. This aspect reflects our current socio-economic challenges, the increasing polarization and the ongoing clash between past and future, tradition and innovation, and underlines the urgent need for a radical paradigm shift.
The friction and the tension associated with this alignment can be harnessed as motivators, as catalysts for growth, that stimulate us to try out innovative and alternative solutions to the problems we are facing. During the upcoming months, we will have chances to learn to navigate creatively situations of unpredictability and chaos. We will have another opportunity to embrace a new concept of stability and security, find freedom in structure, explore solutions that help us integrate the old and the new, and transition smoothly towards the future.
Saturn stations Direct in Aquarius: Building New Paradigms
Saturn stationing direct represents an invitation to take responsibility for our actions, for our decisions, and for the unfolding of our life. Saturn always makes reasonable demands and teaches us that, if we are patient and dedicated long enough, our efforts will bring tangible results and rewards. Saturn inspires us to see time as an ally, which helps us gain mastery of ourselves and of our craft, build competence and confidence in our skills and capacities.
After detaching from goals and dreams that are the byproduct of our conditioning and don't align with our soul purpose, we are able to come into contact with our true desires, intentions, and visions. Saturn stationing direct in Aquarius offers us an invitation to connect with our personal genius and do our best to work towards our goals and dreams consistently and to build new paradigms that respect and honor our individuality.
Comment below with what resonated with you the most and tap on the heart if you enjoyed this article!
For more personalized insights, practical advices and exercises on how to navigate through the energies of October we invite you to explore our magical October Horoscope we created with love for you! – Simply tap here.