According to Chinese astrology, the Rat is the first sign of the zodiac wheel, indicating a new wave of energy and a fresh start to a new cycle.  As we move from the year of the Yin Earth Pig to the year of the Yang Metal Rat, we enter into a year of pure renewal, one filled with the opportunity to come into alignment with the truth of who we really are.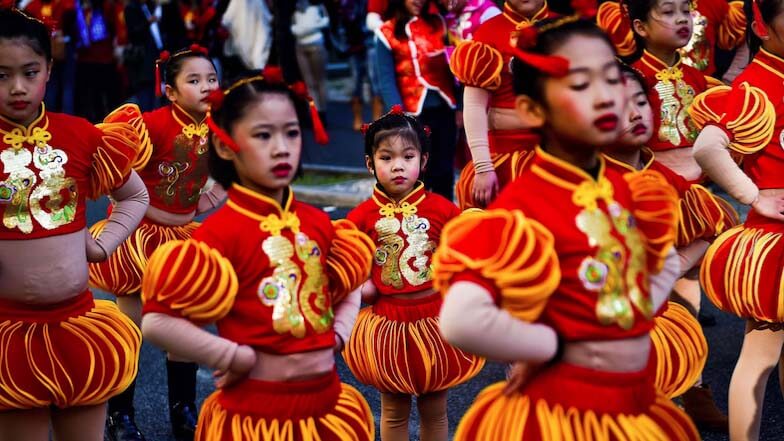 From January 25th through February 11th we will be in the bountiful Year of the Rat, ushering in powerful vibrations that will reverberate through every part of our being. As we set our resolutions for 2020 and enter a year of new beginnings, we allow ourselves to start something new, listen to our heightened intuition, and plant the seeds that will continue to grow abundantly even through the year of the Ox in 2021.
The Year of the Rat will affect us all, but each zodiac will feel this energy differently. Here is how this Chinese New Year will affect you: 
Aries
The Year of the Rat most closely aligns with the Sun sign of Aries, the first sign of the zodiac. This year is going to be incredible for you as things begin to fall into alignment you start to manifest your grand vision. Be sure to keep setting big goals and intentions and continuing to strive to get better. You will receive recognition and success this year but do not take this for granted. Continue to work hard and cultivate all you have sowed.
Taurus
This is a year dedicated to planning and organization. As you put the effort into carrying out 2020 with greater intention and purpose than prior years, you will see the Universe reward you handsomely. This is a time for letting go of that which no longer serves you, of that which deserves to be left in the past, as you create a game plan and set yourself up for success in the near future. Dedicate this year to taking care of your body and mind and build a strong foundation for all that is to come.
Gemini
You will finally feel like you are in control of all that is around you during this bountiful year. You will be able to handle any challenges that come your way with grace and feel compelled to rid yourself of any negative energy around you as you instead embrace divine light, positivity, and inspiration. You will be able to handle your relationships and career incredibly well and will remain persistent and committed in achieving all of your aspirations and goals.
Cancer
You have things from this past year that you did not follow through with and that's alright. This is a new year of honing your skills and accomplishing your goals. Use this time to create a solid foundation as you take the next steps in your life towards the future that you desire. Take the time to figure out what is and is not working for you. This level of awareness will help shine a light on the path you are meant to take as you begin your journey.
Leo
Your past anxiety and fears will begin to melt away this year as you move towards an innate sense of serenity and peace and enjoy the simple magic of the present moment. This is time to remember that the past is in the past and you are here at this very moment for a divine purpose. Push past any lack of motivation that may arise and tackle anything that comes your way. You are being supported and unconditional love is flowing through you.
Virgo
This year will be one of resolution. The problems of your past will soon be resolved, and your energy will begin to lighten as you are able to set down the weight of the burdens you have been carrying. This is an incredible time for taking care of yourself. You know you have a tendency to put too much on your plate and you can often feel overwhelmed. Take time for self-care and self-love and let the worries of the world melt away.
Libra
The ultimate lesson for this year is to embrace the concept of "new year, new me." You are the creator of your reality. Don't be afraid to try something new or exciting and instead let your fears subside. Watch how quickly the Universe rewards your boldness. This is the perfect time for releasing bad habits and making the choices that you know are going to lead to a healthier and better you. You will feel drawn to investing in your relationships with those around you as you work on strengthening your bonds.
Scorpio
This is a year of transformation for you. Things are changing and you may feel overwhelmed at first. Remember that every change is for the best, release your grasp, and watch the blessings pour over you. You may have stayed in certain situations that you know aren't right for you out of convenience. Get ready for newfound determination and motivation as you release that which is no longer serving you. So, take a chance. Pursue that job, that relationship, that home, that opportunity. You will be rewarded.
Sagittarius
This year is full of bright, light energy. You are being supported in everything you do and every decision you make. As you awaken to the divine in you, you will notice incredible abundance flow into your life. Financial stability, career growth, and bettered health are on the horizon. This is a year of heightened energy as you feel a pull towards socializing and meeting new people. The people that enter your life will stay with you and bring unbounded joy.
Capricorn
Even though this zodiac sign is ruled by logic, the Year of the Rat will allow you to begin to feel more in touch with your emotions. You will feel motivated to speak your truth and express yourself which will be incredibly liberating. Ask for what you want and don't be afraid to walk away if you are not receiving what you need. Make sure not to act out of pure impulsivity. Simply allow yourself to trust in the divine process and take action along the way to fully align yourself with your true life's calling.
Aquarius
This is a year dedicated to open-mindedness for you. You have been mentally stuck for quite some time and something has simply not felt as it should. You will be blessed with a fresh and new perspective that will allow you to see things as they truly are. Let yourself go with the flow and watch the possibilities and opportunities pour into your life. Make the most of this heightened awareness and embrace the opportunities that arise.
Pisces
For you, this is a year of productivity. There are a lot of things that you wish to accomplish this year and you have already set some intentions. This is the time to tackle your projects head on as you feel a heightened sense of focus. You have your eye on the prize; move forward with purpose. This year will bring you a lot of joy and happiness so embrace all that is to come and enjoy this time. Make sure to pay attention to any minor shifts and changes that may arise as this is the Universe pushing you in the right direction.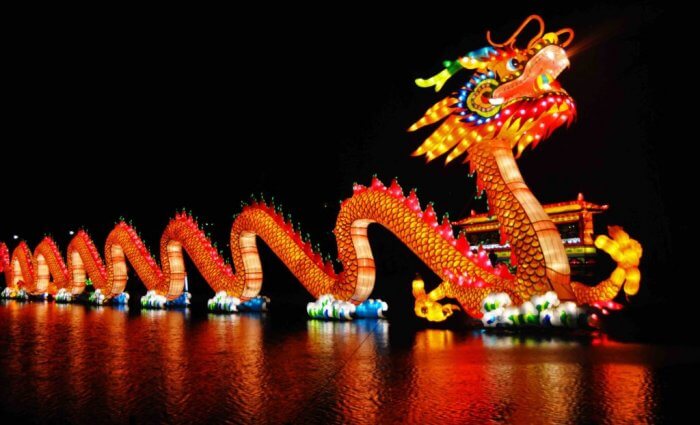 The alignment of the Chinese Lunar New Year with the Aquarius New Moon showers us in powerful cosmic energy giving us newfound determination, heightened creativity, and the confidence to move forward on our true life's path with divine light. You are the creator of your own existence and are now open to receiving infinite possibilities and opportunities.
Please give this blog a heart if you found it helpful and comment below your sign and what resonated with you the most 🙂
Sending infinite love & blessings your way!