Mercury retrograde: Questioning Habitual Perceptions
In Astrology, Mercury is the planet associated with the way we think, communicate, and logically interpret our experiences. The Messenger correlates to how we process and share information, to our learning and problem-solving styles, and to the way we deal with and organize everyday tasks and activities. Transits of Mercury give us information about our changing orientation to communicating, thinking, and understanding both our reality and ourselves. 
Retrogrades happen when a planet slows down and appears to be moving backward from our perspective on Earth: Mercury goes retrograde three to four times a year and for approximately three weeks. Mercury retrograde has gained a bad reputation, due to common misrepresentation and misunderstanding. It is a transit popularly blamed for technology breaking down, communication drama, and all sorts of issues creating delays and inconveniences. 
Nonetheless, this transit has a clear evolutionary purpose, that of inviting us to break free from mental scripts and communication patterns representing a result of our conditioning. Mercury retrograde encourages us to explore independent thinking and discover different ways of expressing our thoughts and feelings. All retrogrades ultimately accelerate our self-development journey, as they promote introspection and reflection: Mercury retrograde inspires us to question habitual ways of communicating and thinking, and invites us to develop a new and more conscious relationship with our mind.
Mercury retrograde in Capricorn: Exploration of Past Conditioning
Capricorn is the Zodiac sign related to the journey of maturation, self-mastery, self-regulation, and self-responsibility. It correlates with our relationship to boundaries and discipline, and with our ability to build structures that have a purpose and last through time. Capricorn has a connection to the way we relate to limits and limitations, to our capacity to create within the conditions of the 3D reality. This sign is associated with the conditioning we were exposed to, as well as to our relationship to judgment, shame, guilt, and "shoulds".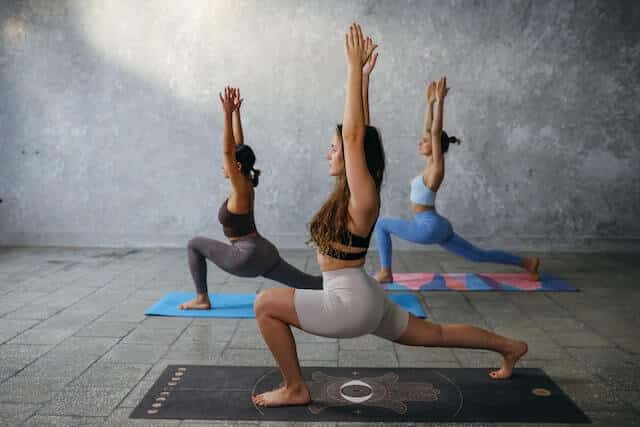 Mercury retrograde in Capricorn inspires us to spend more time in silence and self-reflection, to listen more carefully to ourselves and those around us. This transit can offer us opportunities to reframe conditioned thinking patterns and perceptions, and restructure habitual ways of thinking, communicating, and perceiving our reality. The retrogradation of Mercury through Capricorn has the potential to facilitate a shift in mindset that allows us to show up more maturely in our life and it may inspire us to let go of fears of judgment that hold us back from full expression.
Mercury conjunct Venus & Pluto: Transformation of Disempowering Habits
Mercury stations retrograde while in conjunction with Venus and Pluto in Capricorn and in a sextile aspect to Neptune in Pisces. These alignments give us information about the energy, the purpose, and the themes coming into the spotlight during the upcoming Mercury retrograde cycle. 
The alignment of Mercury, Venus, and Pluto has the potential to facilitate insights and revelations surrounding repetitive and disempowering relationship patterns. It can bring to light communication habits and thinking patterns we aren't fully aware of that are affecting the way we show up and how we are perceived in relationships. This conjunction could also facilitate a deeper awareness of our level of receptivity, our capacity to open to abundance and wealth, and subconscious beliefs that affect our way of managing finances and resources. The Mercury-Neptune sextile heightens our intuition and our sensitivity to the energetic undertones of the environments we are in.
Mercury perfects its conjunction with Pluto on February 10, when in direct motion again. Around this time, we are likely to be able to better understand what has been taking place during this retrograde and see its deeper layers and meaning.
Mercury retrograde in Capricorn: Restructuring of Thinking and Communication Styles
This transit is an invitation to explore how our conditioning is still affecting us, by looking back at our past experiences and noticing the narratives, thinking patterns, and communication habits they created. The upcoming weeks can be a chance to go back to our childhood experiences and the stories they generated, particularly those linked to our relationship with authority figures and our early attempts to affirm and assert our personal authority.
This transit invites us to reorganize and restructure our mindset, our mental orientation to understanding reality, and our habitual patterns of perception. Throughout the upcoming weeks, we will have chances to mature emotionally and relationally by taking responsibility to communicate our thoughts, feelings, and emotions in clear, honest, and grounded ways. 
Mercury retrogradation through Capricorn is a time to reconsider and redefine our relationship with the energetics of authority. It represents an invitation to rethink our role in society and understand what kind of person we need to become to be able to have the impact we aspire to make.
Comment below with what resonated with you the most and tap on the heart if you enjoyed this article!
P.S. our 2023 yearly horoscope is now available – 2023 horoscope.