Leo Season 2020 – From July 22 to August 22 the Sun will travel through his home sign, Leo. With this transit, we are likely to notice a significant increase in our vitality, enthusiasm, and cheerfulness. We finally take a break from the heavy emotional intensity of the Eclipses and Cancer season: the energy gets lighter.
As soon as the Sun enters Leo, he brings up the positive vibes and boosts our passion and zeal. We are all going to feel this shift: when the Sun is in the sign he rules, his energy is at its maximum, stronger, and more powerful. 
Leos are well-known for their love for life and their ability to see the positive side of any situation: as he transits through his home sign, the Sun invites us all to shine bright. 
During Leo season, we are encouraged to connect with our playfulness, enjoy ourselves and have some fun. The upcoming month invites us to celebrate the fact that we are alive, cultivate a feeling of joy, and be grateful for what we have, despite the inevitable problems and challenges we all encounter.
Sun in Leo: Open your Heart and Shine
The Sun is the center of our Solar System: without his light and power, there would be no life on Earth. This is why both Leo and the Sun are associated with our life force energy and our overall vitality. The transit of the Sun through the sign it rules is supporting the energy levels of all human beings, plants, animals, and lifting the frequency of the entire Earth.
Leo corresponds to our heart center: this sign is correlated to generosity, warmth, and benevolence. For the next month, the Sun puts the spotlight on these qualities: we are invited to make the conscious choice to open our hearts, say yes to life, and to all the amazing possibilities it can offer.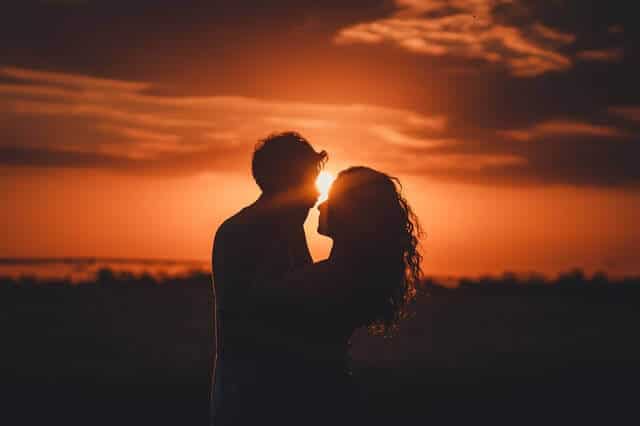 The Sun in Leo reminds us to be confident in ourselves and our capacities. Leo inspires us to take the spotlight, step onto the stage without asking for permission, and show our talents to the world. Leo invites us to express ourselves unapologetically and fearlessly. The Sun encourages us not to be afraid of our own light but rather share it with others. Doing so, we inspire them to shine bright too and we help them reconnect with their True Self.
Leo is also the sign ruling romance: during the upcoming month, many of us may feel inspired to create brand new romantic connections. We may start dating someone after a long while being single, or give new life to an existing relationship, as we feel the need to spend more quality time together and nurture a sense of romanticism and belonging.
Fixed Fire: Creativity, Focus and Stamina
Leo is a Fire sign with strong Yang and Fixed qualities: it is a courageous, brave, daring archetype. The transit of the Sun in Leo is the kind of energy we want to work with to increase our creativity, focus, and stamina, and to move forward in our self-discovery journey.
Together with Mars in Aries, the Sun in Leo is going to motivate us to take continuous and focused action towards our goals, ambitions, and dreams. They inspire us to improve every day and to get closer to the life we aspire to have. Sun and Mars will form an exact trine on August 16, encouraging us to make the most out of their intense fiery combination.
Our inspiration is going to be enhanced throughout the whole Leo season, as the Sun is the source of our creative energy: this is a great time of the year for artists. In particular, the Full Moon in Aquarius coming up on August 3 highly intensifies our inventiveness, originality, and capacity for innovation: we may come up with incredible ideas during these days.
Six Planets Retrograde: Introspection and Artistry
Jupiter, Pluto, Saturn, Neptune, and Chiron are still retrograde throughout the whole Leo Season and Uranus will join them too on August 15. During the last days of Leo season, we are going to have six planets in an apparent backward motion, which is a very rare event.
Retrograde energy tends to be directed inwards and it is not action-oriented. It invites an ongoing and deep questioning of ourselves and life, which highly supports creativity and artistry.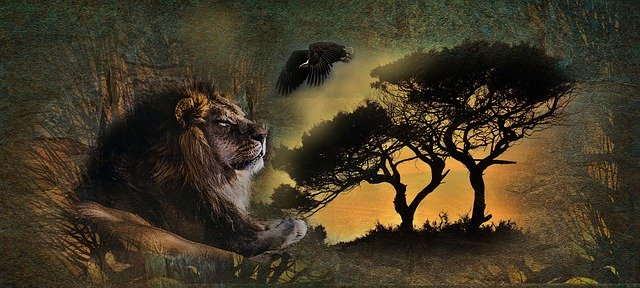 The transit of the Sun through Leo inspires us to use introspection and reflection as tools to discover and experiment with new ways of self-expression. The retrograde planets during Leo Season are a wonderful opportunity to integrate and elaborate creatively those feelings and emotions we can't explain or understand with linear thinking.
Leo Season 2020: Building Bridges between Heart and Mind
On July 22, when the Sun enters Leo, we have another interesting aspect which will be setting the tone for Leo Season. Mercury in Cancer is forming an exact sextile to Uranus in Taurus, encouraging us to develop an objective understanding of what happens to and around us.
While the Sun in Leo inspires us to welcome both challenges and rewards with open arms, Mercury and Uranus are supporting us in the mental integration and interpretation of what comes up. The sextile between them inspires us to cultivate objectivity and detachment: it helps us not get too caught up in our personal story, but rather see the bigger picture.
Mercury enters Leo on August 5 and forms an exact conjunction with the Sun on August 17. They invite us to build bridges between our Hearts and our Minds, opening both to new perspectives, opportunities, and possibilities.
The transit of these two planets through Leo grants us the power, the stamina, and the intelligence we need to overcome any obstacle and make the most out of each experience.
Happy Leo Season! Sending love and blessings your way. Please share this with others and comment below with what resonated with you the most.. 🙂