On December 19, 05:36 AM ET, Venus stationed retrograde at 26°29' of Capricorn while in tight conjunction with Pluto, and just a few hours after the Full Moon in Gemini. This transit promotes a process of restructuring of our relationships and offers us an opportunity to decondition from limiting beliefs that negatively affect our romantic life, our financial status, and our capacity to set healthy boundaries.
Venus will remain in retrograde motion until January 29 and will stay in Capricorn for quite a long time, until March 6, shortly after forming her third conjunction to Pluto. The Goddess of Love will be in her post-shadow phase until March 2, when will reach the degree where the retrograde started. 
Venus retrograde: a Rare Event
Venus retrograde is a rare and special event, as this planet spends the least amount of time in apparent backward motion of any other celestial body. Venus stations retrograde only every 542 days: the last cycle took place in the sign of Gemini in 2020, and the next one will be in 2023 in the sign of Leo.
Retrogrades indicate a need to reconsider and rebel from social expectations around the expression of the planet, reflecting a necessity to review, refine, and reform our way to relate with the celestial body involved. Retrogrades accelerate our individuation process by forcing introspection and encouraging us to dare to be different, make unusual choices, and avoid conforming with the majority. 
Venus retrograde corresponds to a time of reorientation and redefinition of both our relationships with others and our relationship with ourselves. It is a time of deep reflection on our values and purpose, that often corresponds with a tendency to withdraw from social life and spend more time in solitude. It is also a moment during which we may re-live and re-experience old relationships dynamic, people from our past may come back, and we may have the opportunity to solve something that remained unfinished.
Venus retrograde in Capricorn: Reassessing our Boundaries
The Capricorn archetype speaks about the journey of becoming our own authority: this sign rules time, the process of maturation, containment, and boundaries. Ruled by Saturn, currently transiting through Aquarius, Capricorn correlates with both inner and outer structures, such as the structure of our consciousness and the structure of society. 
Venus instead is associated with romance, wealth, receptivity, beauty, and art. In Astrology, the Goddess of Love rules Taurus and Libra: this planet corresponds to the way we relate with ourselves and other people, but also to our values, to our sensuality, and to how we meet our essential needs. We are heading for a journey of restructuring and rediscovering of our taste, our romantic desires, our boundaries, our limitations, our values, and our relationship with finances and material abundance.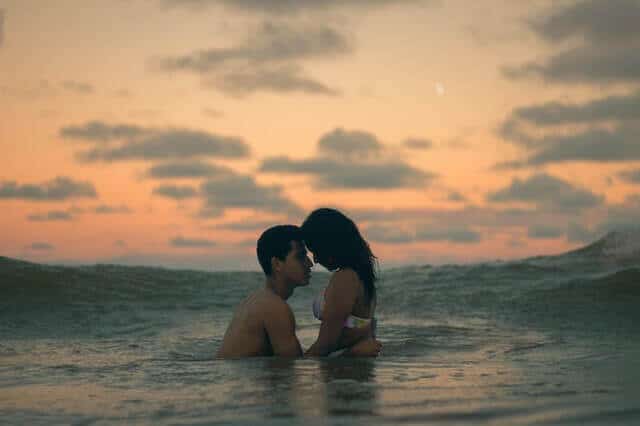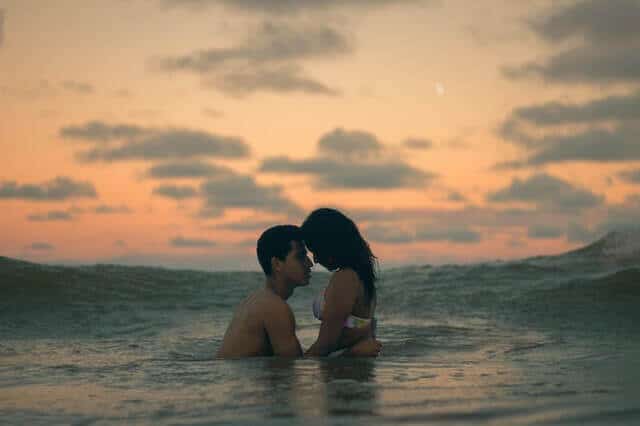 During the retrograde transit of Venus in the sign of the Sea-Goat, lasting, tangible, inner and outer changes are likely to take place: they have the potential to affect the structure of our life, the structure of our relationships, the structure of society, and the world economy at large. Significant shifts in global monetary policies and financial markets are likely to happen as both individuals and organizations will feel drawn to reevaluate their way to manage money, assets, and resources. 
Venus conjunct Pluto: Obsessive Passion
Venus stations retrograde in conjunction with Pluto in Capricorn, an alignment that will keep coloring the entire retrograde cycle. Their first exact aspect was on December 11, the second one will be on December 25, and the third one on March 3. When the Goddess of Love meets the God of the Underworld, romantic matters become intense and obsessive, and letting go becomes extremely hard, even when we know it's the best thing to do. 
Venus conjunct Pluto indicates that behind our craving for love and passion lies the evolutionary imperative to transform our way to be relationships and transform ourselves through our relationships. With this aspect, we may experience an incredible desire to be in connection and a simultaneous dread of intimacy and vulnerability, which is emphasized by the fact that their alignment is happening in Capricorn, a sign that, in its shadow expression, tends to be cold and rigid. 
Venus joining Pluto for the second time while in retrograde motion underlines the importance of deeply analyzing the coping mechanisms, emotional patterns, and psychological dynamics that keep showing up in our relationships. Triggers and conflicts that emerge now are likely to offer us invaluable information that has the potential to help us gain a more profound self-awareness and inspire us to change deeply rooted behaviors.
Venus retrograde & Chiron direct: Healing Ourselves to Heal our Relationships
Also on December 19, 11:33 AM ET, Chiron stations direct at 8°26' of Aries after being in retrograde motion since July 15. When planets are stationary, their symbolism is stronger, and Chiron stationing direct simultaneously with Venus can be considered an invitation to integrate the insights we got while Chiron was retrograde into the upcoming Venus retrograde journey.
Chiron's issues are often linked to abandonment and rejection, and they imply a sharp awareness of our inherent vulnerability and imperfection. The emphasis on Chiron brings the spotlight on wounds related to a negative self-image, fear of taking action, and fear of being rejected for expressing our individuality, which inevitably show up and affect our connections with others. Around this time, we may realize that to heal our relationships, we need to heal ourselves first, and that we can't expect change to happen in our relationships if we don't work on ourselves and keep making the same choices.
The combined activation of Venus, Pluto, and Chiron has the potential to support an initiation into a journey of radical self-love, which may help us elaborate feelings of being unworthy of care and affection and release any tendency to hold back love due to fearing rejection and hurt.
Venus retrograde in Capricorn: Restructuring Relationships
How do we love ourselves? How do we desire to be loved? Do we believe we deserve it? Do we behave as we deserve it? Do we honor our boundaries before expecting others to do so? Do we feel like the authority of our lives? Are we willing to take the responsibility that comes with it?
These could be some of the questions that may come up during this transit. The Venus retrograde cycle will give us opportunities to dive deep into our psychology, explore our relationship dynamics, and change the way we relate to ourselves, others, and life itself. It is an opportunity to step into a more profound sense of integrity and to align our behaviors, our actions, and our relationship choices with our values and long-term goals.
This transit supports a profound deconditioning and deconstruction of relationship expectations, patterns, and dynamics, and will promote a radical, lasting restructuring of our way to be in relationships. Venus retrograde in Capricorn offers us an opportunity to work on conditioned internalized beliefs relative to all types of interpersonal interactions, and to our relationship with wealth, abundance, and receptivity, giving us a chance to break free from repetitive, disempowering patterns and reclaim our sovereignty and authority.
Comment below with what resonated with you the most and tap on the heart if you enjoyed this article!
We invite you to explore your 2022 horoscope – Simply tap here to access your 2022 horoscope.