On October 2, at 4:48 PM ET Venus leaves fiery Leo and enters earthy Virgo, grounding the intense emotional energy of the Full Moon in Aries we experienced on October 1. During these stressful times, the influence of Venus in Virgo is going to help us control our reactions and be mindful of the way we respond to triggers, while reminding us that we are enough.
During Libra season, the role of Venus becomes emphasized, because Venus is the planetary ruler of Libra, where the Sun is currently transiting. For this reason, we have the opportunity to gain more clarity and awareness of our relating patterns and of any repetitive dynamic that emerges at this time.
Venus will be in Virgo until October 27, inviting us to cultivate humility, discernment, and common sense in all our social interactions.
Venus in Virgo: on the Path to Perfection
Venus represents the relating function, the relationship we have with ourselves, and the way we relate to others. It is also the planet linked to what we value in life, to our self-worth and self-esteem.
Virgo always reflects a strong desire for personal improvement: this archetype aims to be efficient, useful, and of service to others. When Venus transits through this sign, we witness a continual state of adjustment of how we relate to ourselves and to the people in our lives.
During this transit, we will feel ready to help and serve others. We will naturally support their journey and feel drawn to give them advice. Nonetheless, we need to be mindful of not sacrificing our needs for theirs and beware of accepting compromises that don't feel completely right because we believe that it's the only way of maintaining peace in the relationship.
Venus in Virgo is highly analytical and organized: this is an energy that aims to perfection, that strives to do everything most efficiently and effectively without ever making mistakes.
Self-defeating dynamics can emerge at this time: if we don't work with this influence consciously, we may feel frustrated if we are not progressing as fast as we would like to. Yet, Venus in Virgo is here to remind us that the path to perfection is an ongoing series of adjustments and a never-ending work in progress.
Venus trine Uranus: Embracing our Uniqueness
Venus in Virgo will form a beautiful Earth trine to retrograde Uranus in Taurus on October 10, but we are going to feel its influence for a few days before and after the exact aspect. This alignment encourages us to embrace our uniqueness and to cultivate our individuality, without being afraid to be eccentric and original.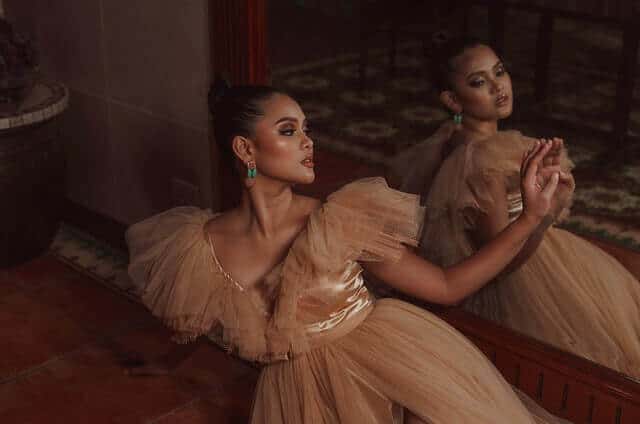 During these days, we may feel the urge to try something new, to experiment and explore. We may feel more prone to distractions and more restless than normal, especially if we don't find constructive outlets for this dynamic energy.
The Venus-Uranus trine is going to infuse our love life with a sense of excitement: many of us will feel the need to go out of our comfort zone and seek unusual adventures. This aspect might also bring sudden and unexpected financial gains and opportunities: some may have fresh business ideas, start a side hustle, or find a new form of income that is unconventional and uncommon.
Venus trine Jupiter, Pluto, and Saturn; Venus square Lunar Nodes 
During her transit through Virgo, the Goddess of Love will also trine Jupiter, Pluto, and Saturn in Capricorn. The exact aspects are taking place on October 19, October 21, and October 24, but we will feel their influence for the entire second half of the month.
The Venus-Jupiter trine inspires us to be natural, spontaneous, and authentic in our interactions with others: this aspect supports optimism and genuineness. The Venus-Pluto trine intensifies our feelings and facilitates our understanding of unconscious dynamics that may be undermining our relationships. The Venus-Saturn trine invites us to keep our word and honor our commitments, to devote ourselves to what we take on. All these alignments are going to facilitate the structural and social transformation that is taking place, and they will help us to adapt to changes smoothly.
During the same days, Venus will also form a square aspect to the Lunar Nodes in Gemini and Sagittarius: its influence will be active for the last ten days of October. This configuration emphasizes the role of Venus in our personal and collective evolution. It enhances the need for positive expressions of the Venusian functions of self-love, healthy relating, implementation of balance and harmony, and invites us to know ourselves and our needs, values, and desires.
Venus in Virgo: We Are Enough
The highest purpose of Venus in Virgo is to teach us discernment and help us cultivate common sense in order to be able to make conscious decisions in our relationships. The opposition to Neptune, exact on October 18, is another aspect that will put the emphasis on these themes.
The sense of existential crisis that this transit could promote leads to self-analysis, which in turn generates self-knowledge. Yet, we need to be very mindful of not succumbing to sensations of inner emptiness and meaninglessness: we need to avoid dwelling in negative feelings about ourselves or harshly judge where we are at in life.
Venus in Virgo is an energy that can easily become too critical, too focused on what is lacking, even pessimistic if it is not expressed healthily. The ongoing and excessive self-analysis can generate a sense of never being good enough, and it may block our ability to take action, especially now that Mars, the planet that rules decision making and taking initiative, is in retrograde motion.
Deep inner guilt, negative self-talk, and extreme self-doubt can manifest at this time: as we are too busy seeking perfection, we may forget that it can always be found in the present moment. We have the right to be a work in progress in any phase of our lives without feeling that there is something wrong with us.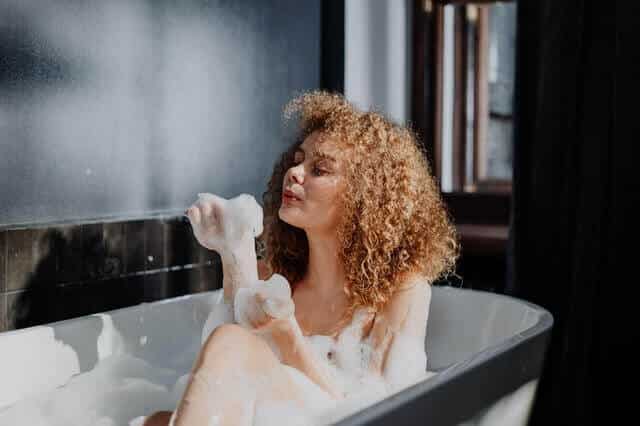 The transit of Venus through Virgo, in its highest expression, reminds us that we are enough. When we surrender to life and trust the Universe, we naturally remember that everything we are going through has a higher purpose, we accept our present reality, we embrace our flaws and where we are at, and connect with a sense of inner peace.
Comment below with what resonated with you the most and tap on the heart if you enjoyed this article! We wish you beautiful and blessed month of October. Below you can find couple awesome things we have created for you to assist you on your journey. Sending lots of love your way!
October Moon Cycle Calendar & Daily Affirmations