On September 10, 4:39 PM ET, Venus leaves Libra and enters Scorpio, where she will be transiting until October 7. Here, the Goddess of Love takes on a strong and mysterious magnetism and teaches us to appreciate the beauty of darkness.
During the upcoming weeks, the journey of Venus through Scorpio will inspire us to scrutinize our relationship dynamics, get to the core of our issues, and unravel repetitive patterns rooted in subconscious fears, attachments, and desires.
Venus' traveling from Libra to Scorpio: Deepening Relationships
In Astrology, Venus rules both Libra and Taurus and she is associated with love, beauty, money, art, sensuality, and pleasure. The Libra side of Venus corresponds to the process of forming relationships with other people, while the Taurean side of Venus reflects our relationship with ourselves, our resources, our physical body, and our sense of self-worth. Transits of Venus give us information about changes in our relationships, value system, and financial situation.
Venus in Libra, a Cardinal Air sign, relates mostly through the mind and the intellect. In this phase of evolution, we initiate a variety of relationships as a way to achieve a better understanding of ourselves through contrast and comparison with other people. As the Goddess of Beauty enters Scorpio, a Fixed Water sign, relationships begin to involve the emotional and psychological plane, and we deal with the subconscious baggage that each of us carries.
Venus enters Scorpio: Need for Closeness
Venus is traditionally considered in 'detriment' in Scorpio: this means that she doesn't express herself as society would expect or demand. During this transit, our relating style is likely to become more dramatic, passionate, and raw. Venus in Scorpio is not particularly accommodating and doesn't accept compromises that don't feel fully right.
While Venus is in Scorpio, we desire to establish profound emotional connections, we want to bond with others on a deep level. We value depth, radical honesty, and commitment: we crave intimacy and closeness, and we aren't willing to compromise on it. A tendency we may notice is holding on too tightly to another person or something we value: one of our tasks is to learn to let go of those attachments that aren't healthy or are preventing us from growing.
Venus square Saturn and opposite Uranus
On September 17, Venus squares retrograde Saturn in Aquarius, highlighting the need to work on any issues around self-worth, self-love, and self-esteem that may be holding us back in life. This alignment may reflect some friction between what we would enjoy doing and the reality of what we have to do. We may need to embody a deeper sense of maturity and responsibility: this can play out both in our relationships and in financial matters.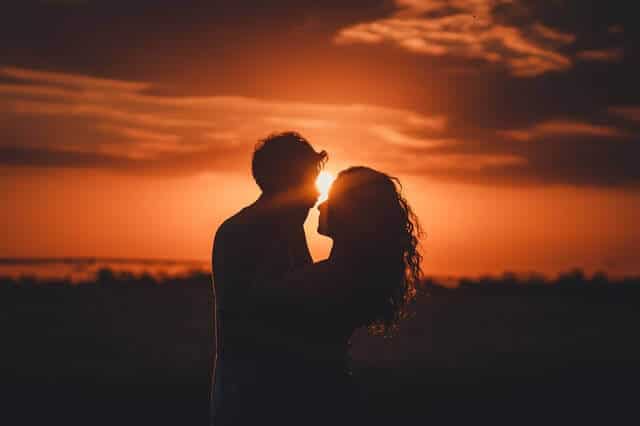 Venus in Scorpio then opposes retrograde Uranus in Taurus, exactly on September 23: around this time, there might be an unexpected turning point in our relationships, and a sudden need for freedom and change is likely to emerge. We are witnessing the culmination of a cycle that started with the Venus-Uranus conjunction in Taurus, on April 22. Think about what was taking place in your life back then: what began in April is reaching its maturation point. Unpredictable revelations and sudden breakthroughs are possible: stagnant attachments and bonds that aren't supporting our evolution may be finally broken.
Venus trine Neptune, square Jupiter, sextile Pluto
At the end of the month, Venus trines Neptune in Pisces and squares Jupiter in Aquarius. On September 29, the Venus-Neptune water trine increases our fantasy and imagination, offers us supporting energy for all artistic and creative endeavors, and increases our desire for romance. Almost simultaneously, on September 30, Venus squares Jupiter in Aquarius, highlighting the dangers of overindulgence, overspending, addiction to pleasure, and excessive social expansion. At the same time, their alignment inspires us to be open-minded and more willing to relate to people very different from us.
Venus forms a sextile with Pluto in Capricorn on October 2: our relationships may trigger us in a way that can promote better awareness of our psychological and emotional makeup. During these days, we have an opportunity to deepen our self-awareness, get to know ourselves and others better, and discover the subconscious needs behind our conscious desires and cravings.
Venus enters Scorpio: Journey through Darkness
Venus in Scorpio brings us on a journey through darkness. This transit inspires us to constantly ask ourselves what's beneath our and others' behavior, what our true intentions are, what our real motivations are. While Venus is in Scorpio, we are engaged in an ongoing analysis of both ourselves and others, and we are not satisfied until we get to the bottom of everything. We will investigate our unconscious patterns, ask ourselves why we keep ending up in similar situations over and over again, what is the root of our relational issues, what is the reason for our emotional pain.
The journey of Venus through the dark waters of Scorpio has the potential to be incredibly transformative if we are willing to look at potentially uncomfortable psychological and emotional material. The purpose of this transit is to promote a metamorphosis of our values, of the foundation of our self-worth, and of the way we inwardly relate to ourselves. Any inner shift will naturally affect our external reality and generate a change in our habitual relationship patterns with others.
Comment below with what resonated with you the most and tap on the heart if you enjoyed this article!
For more personalized insights, practical advices and exercises on how to navigate through the energies of September we invite you to explore our magical September Horoscope we created with love for you! – Simply tap here.