On June 27, 12:27 AM ET, Venus left Cancer and entered Leo, where Mars is already transiting. Venus will be in Leo until July 21 or 22, according to our timezone: until that time, she will give us permission to shine, inviting us to enjoy ourselves and what life has to offer.
The Goddess of Beauty, Love, and Art correlates to our values, our tendencies towards spending and investing money, our taste, what we appreciate, what we find attractive and aesthetically pleasing. Venus in transit reflects our changing orientation to both our relationships with others and the way we relate with ourselves, which in turn affects what we look for in another.
Venus enters Leo: Permission to Shine
While Venus is in Cancer, we value nurturance, safety, and familiarity: we naturally gravitate towards people, activities, and situations that make us feel held, secure, and taken care of. Our focus goes to our heart, to our capacity to love and be loved in return, to protect others and to feel protected, to what we connect with feelings of safety. As soon as Venus enters Leo, we notice a significant energy shift, as we change from Yin to Yang, from Water to Fire, from Cardinal to Fixed.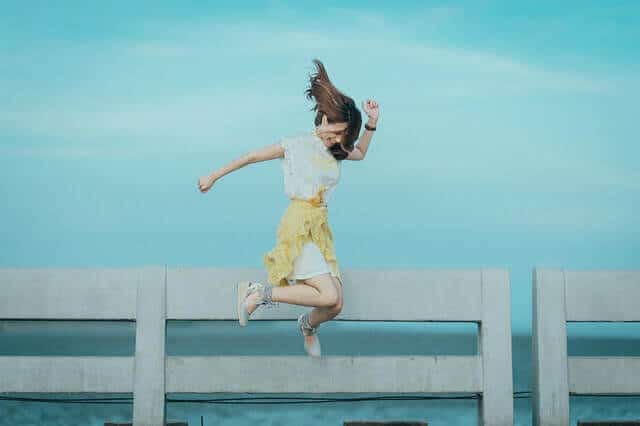 Venus in Leo is playful and spontaneous, she naturally enjoys attention and admiration, she enjoys being seen and appreciated. While Venus travels through the sign of the Lion, we want to feel special. We value play, joy, and enthusiasm, we enjoy what we have, we enjoy feeling good in our own skin. The journey of Venus through Leo teaches us how to receive compliments and how to compliment ourselves: this transit encourages us to shine, to celebrate ourselves, celebrate life, take in and reflect back all of its beauty.
Venus opposite Saturn and square Uranus: Working with Fears & Embracing Changes
During her transit through Leo, Venus will oppose Saturn, square Uranus, and conjoin Mars. These aspects once again highlight the ongoing tension of the Saturn-Uranus square, which will now manifest more strongly in the context of our social and love life, values, and finances.
Venus opposes retrograde Saturn in Aquarius on July 7. This alignment may reflect some frustration relative to feeling blocked in our relationships or by our relationships. We may feel limited in our creative and sentimental expression due to the regulations, structures, and internalized conditioning we have to interface with. Feelings of low self-worth and lack of self-confidence could manifest around this time, revealing to us insecurities and fears that we need to work with in order to increase our capacity to form and maintain healthy and supporting connections and manifest financial security.
Shortly after, on July 8, Venus squares Uranus in Taurus, increasing our need for freedom and experimentation. The Venus-Uranus square will help us liberate ourselves from the limitations and values of the past. This aspect promotes creativity and innovation: as our need for stimulation and adventure increases, there might be unpredictable shifts or sudden desires to change something in our love life, job, finances, or artistic projects. Unexpected encounters with unusual and eccentric people are possible around this time, and they may inspire us to reevaluate something in our life. The contrast between our old values and new ones emerging could help us discover more clearly what we want to focus on and invest our energy in. 
Venus conjunct Mars in Leo: Romance and Passion
Venus joins Mars at 19°48' of Leo on July 13, and a new cycle between the two planets begins. Until their conjunction takes place, we have a chance to release old value systems, old ways of being in relationships, old ways to make an income, that don't serve us any longer. Venus conjunct Mars marks the start of a new phase of our lives around how we relate with others and how we express our needs in relationships; it may also come with relevant changes in our values, our non-negotiables, and our finances.
This aspect increases our charisma, our passion, and our enthusiasm for life. This Mars-Venus conjunction in Leo is a great time to begin any new artistic activities or projects, as we are likely to feel more creative and inspired than usual. New relationships may begin to blossom, and our new connections are likely to be charged with passion and excitement.
Venus enters Leo: our Right to Feel Special
Venus in Leo transit is usually considered to be a good time for romance. This year, we may face some delays and feelings of frustrations in our love and social life due to the Venus-Saturn opposition. However, Venus will also trine Chiron in Aries on July 7, the same day.
This aspect is meant to help us find the lesson behind the tension linked to Venus' more challenging alignments with Saturn and Uranus. The Venus-Chiron trine will offer us chances to heal old seated fears, insecurities, wounds, and negative beliefs relative to our right to have needs, take space, and ask for what we desire in relationships. The day of the Venus-Mars conjunction and the following one are particularly favorable dates for new encounters and connections or for setting clear intentions of renewal and change in our current relationship.
While Venus is in the sign of the Lion, we desire to be seen and adored, we want to be spoiled, recognized, and appreciated. This is a time to celebrate love and beauty, to be ourselves unapologetically and fully, a time to show our true nature to the world without any fear of their judgment or disapproval. The transit of Venus in Leo reminds us that we have the right to feel special. We are worthy of adoration just as we are, and we have the opportunity to give to ourselves the validation and the attention we may be tempted to seek from others.
Comment below with what resonated with you the most and tap on the heart if you enjoyed this article!
For more personalized astrology energy updates and guidance for July, we invite you to get our July horoscope – simply tap here.