Super New Moon in Aquarius: Aligning with our Liberated Essence
New Moons are new beginnings. They mark the start of the lunar month and represent a favorable time to plant seeds, set intentions for the future, and renew our commitment to live in alignment with our purpose. The Moon is still invisible from our perspective yet, from now on, is going to slowly receive more and more light from the Sun until reaching her fullness in two weeks. The current lunation is referred to as a Super New Moon, because the Moon is on the lunar perigee, the point of the Moon's orbit closest to the Earth.
During a New Moon, the Sun and the Moon are perfectly aligned on the same degree of the same Zodiac sign. This month, the Sun and the Moon are meeting in the early degrees of Aquarius. The genius and the innovator of the Zodiac, Aquarius is the first transpersonal sign. Aquarius is a complex archetype correlated to a myriad of themes: some of them are innovation, objectivity, the individuation process, the journey of deconditioning, and the relationship between the individual and groups. 
The New Moon in Aquarius begins a lunar cycle centered around revolutionizing the structure of our lives in order to align it with our authentic, unique, and liberated essence. The Sun and the Moon are conjunct with Pluto, the planet of empowerment and transformation. 
This lunation inaugurates a new chapter of our personal and collective evolutionary journey, which has the potential to be filled with new realizations and insights about our emotional nature and our subconscious patterns of behavior.
Opportunities to Heal, Empower Ourselves, and Grow in Self-Awareness
The conjunction of the Sun, the Moon, and Pluto suggests that, during the upcoming lunar cycle, unhealed wounds and unprocessed traumas could come to the forefront. We will have opportunities to transmute and alchemize something we could not integrate in the past.
Pluto is the catalyst of our evolution: the modern ruler of Scorpio is associated with the death and rebirth processes we periodically go through. This planet is often linked to experiences of betrayal, loss, and abandonment, and has to do with the journey of shadow work, of shedding light on patterns and inner mechanics we have been performing on autopilot, as we were unaware of them.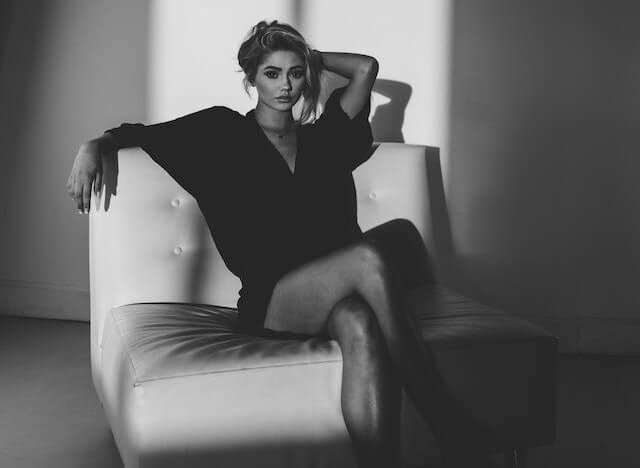 Aquarius is associated with the nervous system, and it correlates with sudden, overwhelming events that generate dissociation, a split between mind and body, a fragmentation of our soul and psyche.
Throughout the upcoming days and weeks, we may focus more closely on nervous system regulation. The connection between Pluto and the New Moon indicates that memories we suppressed long ago and unprocessed emotions that remained stored in our bodies could come back into our conscious awareness during the lunar cycle that is starting.
The upcoming weeks will offer us chances to improve our awareness of our ability for emotional and nervous system regulation, our awareness of what our bodies need, and our awareness of what feelings and behaviors of ours represent a reaction to the activation of past wounds. We will have opportunities to embrace an objective perspective of our inner and outer reality, and see the root causes of habitual triggers, emotional states, and patterns of behavior. 
Super New Moon in Aquarius trine Mars & sextile Jupiter: Dynamism and Confidence
The Sun and the Moon in Aquarius are forming a trine to Mars in Gemini and a sextile to Jupiter in Aries. These are both harmonic aspects that increase the dynamism and the general desire to take action.
The activation of Mars, now again in direct motion, encourages us to move forward with clarity and take the direction that instinctively calls us. The trines to Mars support our physical energy, our vitality, and our self-determination. These aspects can be seen as an invitation to explore healthy expressions of anger and channel our passion and our emotionality through creative endeavors that involve the body.
The alignment of the Sun, the Moon, and Jupiter suggests that, during the upcoming lunar cycle, our beliefs could shift organically, possibly as a result of new encounters and connections that help us get back into alignment with our personal truth. The activation of Jupiter supports our self-confidence, our generosity, our capacity to appreciate the abundance in our lives, and our ability to believe in ourselves and our visions. 
Uranus conjunct North Node & trine Mercury, Saturn conjunct Venus in Aquarius
Uranus is the modern ruler of Aquarius, while Saturn is the ancient ruler of the sign. The condition of both planets is giving us more information about the energetics of this New Moon. 
Uranus is very active, as tomorrow is going to station direct in Taurus: the planet is closer to Earth and at a standstill from our perspective. There is a lot of restlessness in the air: Uranus turning direct will increase our desire for change, stimulation, and inspiration, inviting us to make decisions that help us break free from stagnation and allow us to be fully expressed.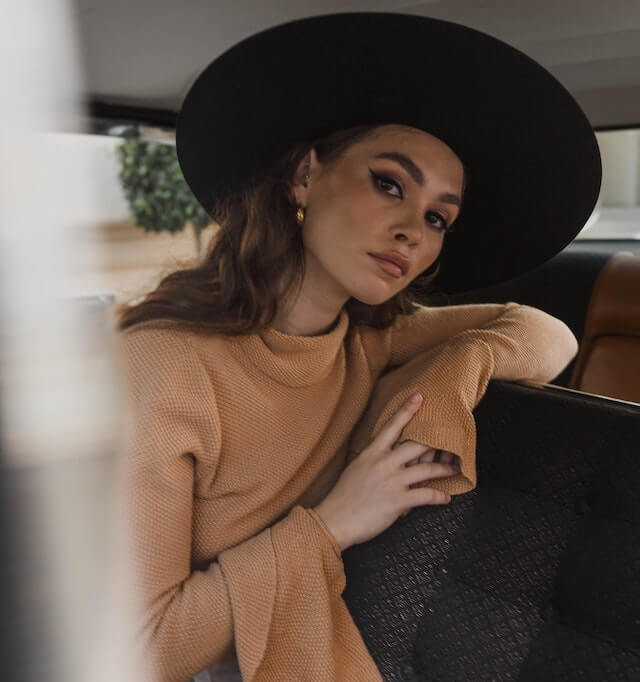 Turning points and major breakthroughs are likely these days. Uranus is trine to Mercury in Capricorn, an aspect facilitating intellectual expansion, creative experimentation, and new ideas and downloads coming through. We could see an issue we have been struggling with in a new light and solve it in an unconventional way.
Uranus has been conjunct the North Node of the Moon for most of 2022 and still is, offering us an ongoing invitation to liberate ourselves from outdated values, emotional entanglements, and financial dependency, and encouraging us to commit to carving our unique path in life.
Meanwhile, Saturn is conjunct with Venus in Aquarius. This configuration highlights the value of taking responsibility for how we show up in all our connections with others, particularly in groups and communities. It can be seen as an invitation to consolidate new relational patterns or any unconventional relationships we started during the transit of Venus in Aquarius.
Super New Moon in Aquarius: Dare to Choose Differently
The lunar cycle that is starting now will bring our awareness to how we show up in our relationship with groups and communities. We may feel more motivated to find our people, find our community, be proactive in creating occasions for us to experience feelings of belonging, and maybe create our own community. We may explore how we could bring people together instead of waiting for others to include us, and question how we can serve our community before thinking of how our community can serve us.
It is relevant to mention that this New Moon is happening in the early degrees of Aquarius, close to where the Great Jupiter-Saturn conjunction of December 2020 took place, at 0º29 of the sign. Themes and issues that came to the forefront around that time could come up again and we will have opportunities to get to a new understanding of them. Moreover, in March Pluto is entering Aquarius for the first time since 1798, activating the same area of the Zodiac, instigating revolutionary shifts and radical individual and collective transformations.
We are entering a time of acceleration, restlessness, and dynamism. If we have been feeling stuck, stagnant, and blocked, we are likely to experience a turning point soon, as all planets are going to be direct by the end of the month.
The Super New Moon in Aquarius invites us to dare to make completely different, completely new, completely unfamiliar choices, to dare to do something that, in the past, we could never imagine or believe we could do. The upcoming weeks are an interesting time to experiment with shifting our frequency and the thinking patterns at the root of it and notice how these inner changes show up in our external reality. 
Comment below with what resonated with you the most and tap on the heart if you enjoyed this article!
Our Super New Moon in Aquarius Moon Ritual tools (guided meditation audio & printable "Dare to Choose Differently" journal) are now available, we invite you to learn more and join us – moon ritual tools.