A new month begins as we are navigating the Eclipse Window: November 2022 will be a month full of revelations, awakenings, and accelerated growth. During Eclipses, the veil between worlds is thinner and everything happens more quickly and unexpectedly than we are used to. We are still finding our center amid chaos and uncertainty, we are navigating rollercoasters of emotions, we are letting go of something that represented stability and security and releasing the illusion of being in control.
Meanwhile, Mars has just stationed retrograde in Gemini and is approaching a square to Neptune. Mars retrograde inspires us to question what we desire, why we desire it, and how we act on our desires. It is a shift that slows down forward movement and promotes instead further reflection on our deeper motivations and intentions. The current Astrology reflects a contrast between the restlessness and acceleration brought about by Eclipse season, and feelings of suspension, blurriness, and confusion linked to the Mars-Neptune square, active for the entire month.
Let's have a closer look at the main transits taking place during November 2022.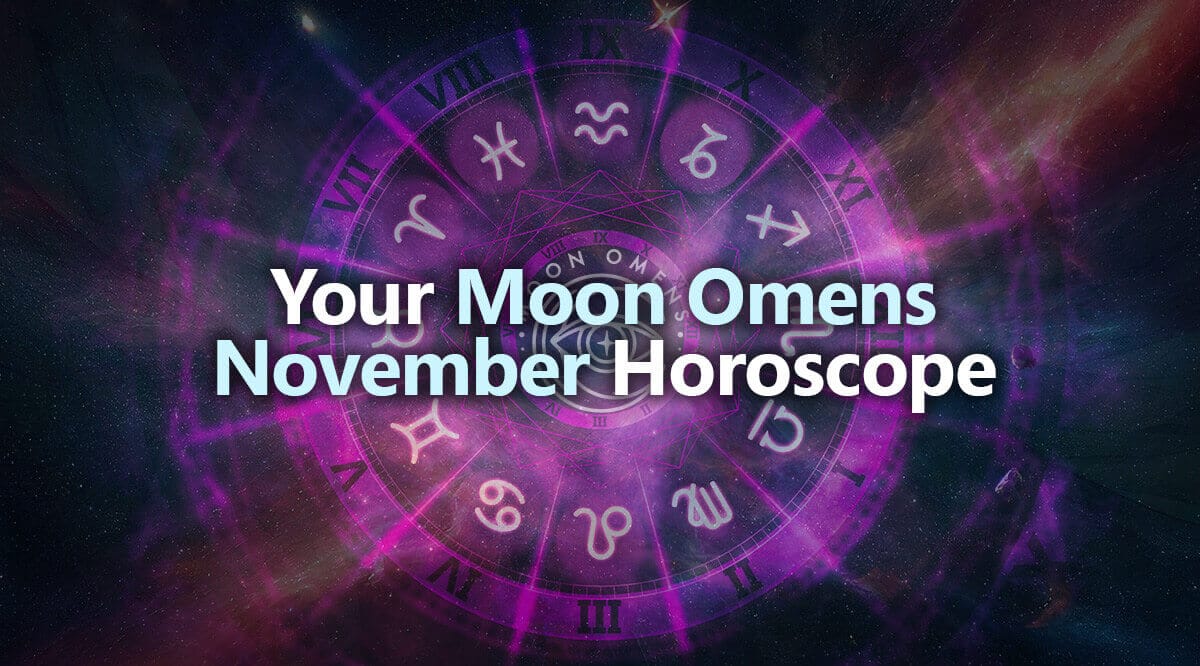 Full Moon Total Lunar Eclipse in Taurus 
Nov 8, 2022, 06:01 AM ET
The Total Lunar Eclipse in Taurus conjunct Uranus and the North Node of the Moon propels us toward the future at the speed of light, bringing up shocking truths while shaking up the very foundations we build our lives upon, both collectively and individually. The Moon and Uranus square Saturn and oppose a Mercury-Sun cazimi and Venus in Scorpio. This event marks huge shifts in individual and collective value systems, financial paradigms, relationship models, and perceptions of life. It will create opportunities for us to let go of old attachments, identities, and outdated ways of being and get in touch with our inherent resourcefulness and creativity.
Venus enters Sagittarius 
Nov 16, 2022, 01:09 AM ET
Venus is the first planet that enters Sagittarius this month. After the Eclipse and the Venus-Uranus opposition, our values and relationship needs might have shifted significantly and Venus changing signs could bring a desire to expand our social circles and explore different ways to connect with ourselves, others, and life. While Venus is in Sagittarius, we value freedom, transparency, and authenticity, and we feel drawn to invest in our personal growth. This transit inspires us to gravitate towards relationships that can help us achieve more self-knowledge and support us in our quest for meaning and purpose. 
Mercury enters Sagittarius
Nov 17, 2022, 03:42 AM ET
Mercury enters Sagittarius too, just a few hours after Venus. This shift invites us on a philosophical journey and inspires us to expand our mental horizons and discover new ways of making sense of reality. While Mercury is in Sagittarius, we aim to understand life in the context of a larger framework, system of beliefs, or ideology. This transit inspires us to connect with Nature, learn from direct experience, and engage in intuitive processes of observation and correlation.
Sagittarius season begins
Nov 22, 2022, 03:21 AM ET
The Sun joins Mercury and Venus in the sign of the Centaur, and Sagittarius season 2022 begins, bringing the spotlight on our relationship with authenticity and inspiring us to question how we attribute meaning to our lives. The transit of the Sun through Sagittarius begins a cycle of internal and external expansion: Sagittarius season is a time to come back to alignment with our personal truth, with our most intuitive and natural selves. This time of the year offers us an opportunity to notice how our beliefs have been changing and inspires us to renew the way we relate to our guiding philosophies and ideologies. 
New Moon in Sagittarius & Jupiter stations direct
Nov 23, 2022, 17:57 & Nov 23, 2022, 6:02 PM ET
Sagittarius season has just begun and we experience a New Moon in the early degrees of the sign. The New Moon happens while Sagittarius ruler Jupiter is stationary direct in the late degrees of Pisces, its ancient domicile. The upcoming lunar cycle will be colored by a strong desire for expansion and exploration of life and will offer us opportunities to discover new possibilities and directions. The Sun and the Moon trine Jupiter invite an optimistic outlook on the future, inspiring us to believe in ourselves and in our capacity to deal with and learn from whatever challenges we may encounter.
November 2022 Astrology Forecast: Our Invitation
During the first half of the month, we experience an intense emphasis on the Taurus-Scorpio polarity, the axis connected to creation and destruction, gain and loss, holding on and letting go. Throughout the second half of November instead, the Sagittarius archetype gains prominence, bringing our focus on our relationship to our personal truth, authenticity, and quest for meaning. 
Venus, Mercury, and the Sun are going to enter the sign of the Centaur, increasing the prominence of the Fire element and the Mutable modality while motivating us to find the deeper lessons and purpose of what we have been experiencing during the Eclipse season. By the end of the month, the New Moon in Sagittarius and Jupiter stationing direct in Pisces simultaneously close the Eclipse portal on a hopeful note, inspiring us to take advantage of the growth opportunities that any crisis inevitably contains.
Comment below with what resonated with you the most and tap on the heart if you enjoyed this article!