On December 4, 02:34 AM ET, we experience a Total Solar Eclipse at 12°16' Sagittarius. This cosmic event will be visible from Antarctica and, in part, from some Southern regions of the Southern hemisphere of the globe. While Lunar Eclipses can be watched safely, Solar Eclipses should never be watched with the naked eye.
This New Moon Total Solar Eclipse is a breaking point that culminates a cycle of 18 months during which we experienced Eclipses on the Gemini-Sagittarius axis: the Lunar Nodes are entering Taurus and Scorpio in January, beginning a new karmic cycle. For the upcoming year and a half, Eclipses will happen in Taurus and Scorpio: this is the last one in Sagittarius until 2029.
To celebrate the arrival of New Moon Total Solar Eclipse in Sagittarius, on December 4, 9:45 PM ET, we are hosting Global Live New Moon Total Solar Eclipse Meditation on our YouTube channel. We invite you to join us, and invite others to meditate together with us. Tap here to find our scheduled live meditation.
Solar Eclipse on the South Node: a Beginning with Flavor of an Ending
A New Moon takes place when the Moon joins the Sun on the same degree of the same Zodiac sign. These events mark the beginning of the lunar cycle: they are a moment to set intentions, plant seeds, start anew, and envision our future. Solar Eclipses are very intense New Moons that take place when the luminaries align close to the North or the South Node of the Moon: they mark potent turning points in our lives and in collective history, and they often correspond with life-changing events. 
The current Eclipse is happening on the South Node: this point in space represents something we know well, something we master, something we are familiar with, talents and gifts we naturally express, qualities we easily connect with. It relates to our past, our karmic history, and our emotional attachments. When a New Moon Solar Eclipse takes place on the lunar South Node, it can be considered a new beginning with the flavor of an ending that requires a lot of letting go. As there won't be another Eclipse in Sagittarius for the next eight years, this is, even more, the case.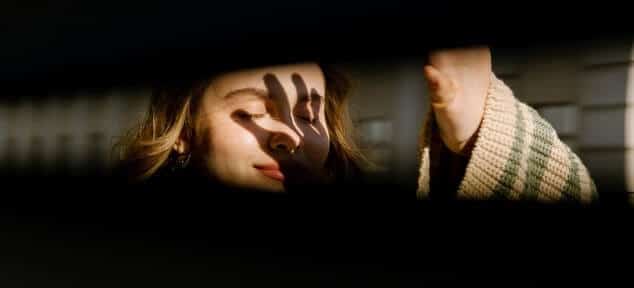 Sun and Moon aligning on the South Node bring up unfinished business, unresolved issues, deeply buried emotions, something we need to integrate, release, or detach from. The current Total Solar Eclipse sets in motion a process of purification and purging: as it is happening in the sign of Sagittarius, this is likely to highlight the need to let go of beliefs, attachment to ideologies, philosophies, and ways of making sense of the world that we no longer feel aligned with.
Total Solar Eclipse in Sagittarius: Dissolution of Beliefs
Eclipses represent a time of high volatility, fast change, and unpredictability, where time feels different than usual and out-of-the-ordinary experiences become the norm. Solar Eclipses happen when the Moon is placed between the Earth and the Sun in such a way that prevents sunlight from reaching us. Because sunlight is what makes life on Earth possible, these events have been equally feared and respected for a long time. 
When the Sun is being eclipsed, it may be hard to connect with our inner light, with our joy, with our creativity, with our sense of purpose. A Total Solar Eclipse in Sagittarius may correspond with a feeling of loss of meaning, a dissolution of beliefs, a sense of not knowing what our truth is anymore: during these days, connecting with feelings of hope and faith may be more challenging than usual. Nonetheless, this event sets in motion a process of rebirth, that will unfold throughout the upcoming six months.
Solar Eclipse conjunct Mercury & square Neptune
The Sun and the Moon are in tight conjunction with Mercury, the ruler of the Gemini North Node. Their aspect highlights the urge to expand our perception of reality and our intellectual understanding of it, as well as a desire to share what we are learning with others. Dogmatism, arrogance, self-righteousness, and a need to convert others to our viewpoint in order to feel safe can represent shadow expressions linked with this configuration, which highlights the importance to honor our personal truth and allow everyone else to do the same. 
On another note, Sun, Moon, and Mercury are all square Neptune in Pisces. This alignment can reflect some confusion and uncertainty relative to our identity, to what we think, believe, and feel. Our sensitivity to others' emotions, thoughts, and experiences will increase: our boundaries may be blurred or hard to keep, as we struggle to distinguish between what's ours and what's not. Positively, this configuration increases our fantasy, imagination, and creativity. It strengthens our connection with our intuition and inspires us to embrace a spiritual perspective of life that doesn't require a rational or logical understanding of circumstances.
Solar Eclipse quincunx Uranus & trine Chiron
The Sun and the Moon in Sagittarius are forming a quincunx, an alignment of crisis and paradox, to Uranus in Taurus. This aspect is increasing the unpredictability already present on this Eclipse: the activation of Uranus always brings up a desire to fight for our right to be ourselves, for our freedom, and our sovereignty.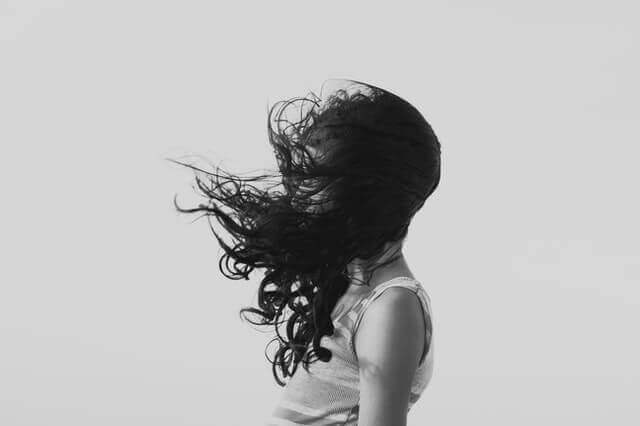 On a collective level, the possibilities of disruptions, protests, and social unrest are very high, as our desire to break free from limitations and implement innovation and progress increases. On the personal level, there are chances of feeling emotionally alienated and disconnected from our environment and the people around us: we may find it hard to reconcile different needs, emotions, desires, and drives.
On a different note, the trine between Sun, Moon, Mercury, and Chiron in Aries suggests ease of psychological and intellectual understanding of our emotional reactions. These aspects facilitate a better awareness of what's behind our triggers. Yet, with trines, chances and information are often unnoticed: as always, it is up to us to make the choices and the effort required to generate tangible change.
Jupiter square the Lunar Nodes & Jupiter square Mars
Jupiter, the planetary ruler of Sagittarius, is currently traveling through the last degrees of Aquarius, forming a square aspect to Mars in Scorpio and to the Lunar Nodes on the first degree of Gemini and Sagittarius. When planets square the Nodes, they point to karmic dynamics that need to be solved for our evolution to take place. As the ruler of the South Node of the Moon, Jupiter has been an important player for the last year and a half: the South Node ruler indicates our habitual way of operating in order to meet our emotional and security needs, and offers us keys to understanding patterns and attachments we bring with us from our past.
Jupiter's transit through Aquarius has been bringing our focus on our relationship with the collective, with technology, and with social movements, highlighting the sense of alienation that often arises as a result of our deconditioning process. Jupiter enters Pisces on December 28 and will continue to square the Lunar Nodes for the upcoming weeks, emphasizing issues of authenticity, transparency, and integrity, reminding us of the importance of acting in alignment with our beliefs and values. 
The simultaneous square between Jupiter in Aquarius and Mars in Scorpio suggests the possibility of taking impulsive actions and a strong desire to fight to defend our freedom, our rights, our beliefs, and our ideals. Excessively destructive reactions and taking action without pondering the consequences of our choices are risks associated with this aspect.
To help you harness this energy Total Solar Eclipse brings we have created New Moon Solar Eclipse printable channeled "Breaking Point" journal and guided meditation audio. We invite you to use these New Moon Solar Eclipse Ritual tools: journal and meditate together with Moon Omens Soul Family. Tap here to learn more and gain access to ritual tools.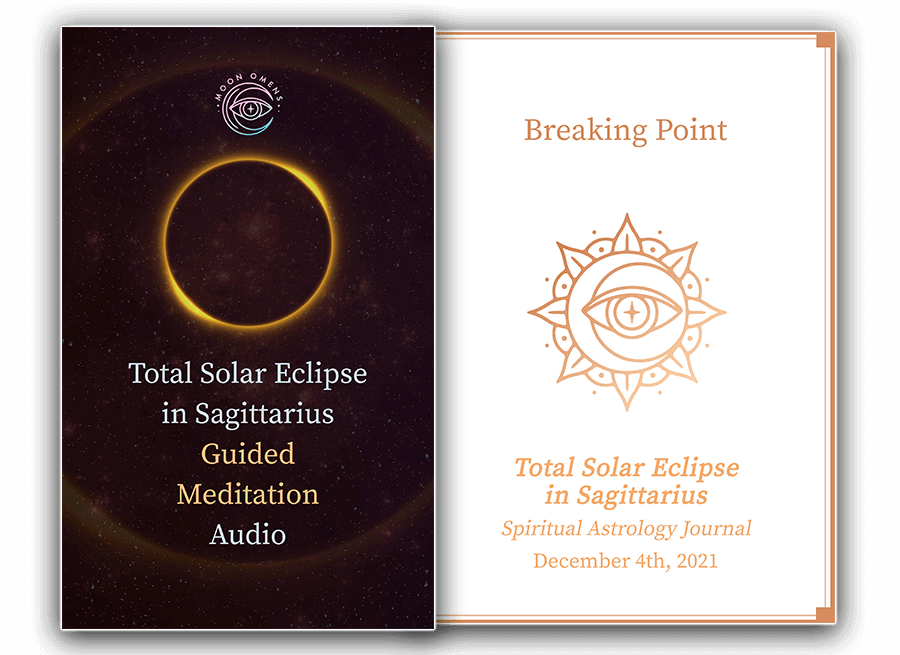 Total Solar Eclipse in Sagittarius: Living Authentically
While the Eclipse is taking place, Venus is approaching a conjunction to Pluto in Capricorn and is in her pre-shadow phase. Venus will station retrograde on December 19, just a few hours after the Full Moon in Gemini, the lunation that culminates the cycle starting now. The symbolism of Venus will be very active during the upcoming weeks, and it will be colored by Plutonian themes of death, rebirth, and transformation. Their alignment intensifies our feelings and anticipates big changes in our relationships, in our value system, and our finances.
This Total Solar Eclipse can correspond to a sense of crises in faith and a feeling of not knowing what we believe in, not knowing how to make sense of what we are going through, of the circumstances we are facing. This is a time when we are called to detach from old beliefs and from our attachment to a certain worldview or version of the truth. 
As we keep letting go of the past, we can get to a place where we feel we don't know anything, and we can't hold onto anything anymore: this can feel scary and disorienting. Nonetheless, welcoming the feeling of being lost and inhabiting the state of not knowing can represent an opportunity to create space for something buried within ourselves to emerge, unfold, and begin to shape a new path.
Comment below with what resonated with you the most and tap on the heart if you enjoyed this article!