On April 11, 10:30 PM ET, we experience a New Moon in Aries 2021, the first New Moon since the New Astrological Year began. New Moons happen when the Moon is conjunct with the Sun, on the same degree of the same Zodiac sign. These alignments represent the start of a new lunar month: they inaugurate a new chapter of our lives, inviting us to begin anew, set intentions, plant a seed, and look forward to what the future holds.
As the Moon joins the Sun at 22°24' of the sign of the Warrior, they both square Pluto in Capricorn. The presence of Pluto in the planetary configuration turns on the intensity of this cosmic event, which will be strongly felt, especially by those of us with planets or angles in the last degrees of Cardinal signs (Aries, Cancer, Libra, and Capricorn).
To celebrate the arrival of this New Moon in Aries, on April 11 at 9:45 PM ET, we are hosting Global Live New Moon in Aries Meditation on our YouTube channel. We invite you to join us, and invite others to meditate together with us. Tap here to find our scheduled live meditation.
New Moon in Aries 2021: the Beauty of Initiation
The New Moon in Aries reminds us of the beauty of initiation. Aries is the very first sign of the Zodiac: like New Moons, it also represents the beginning of a new cycle, as it symbolizes the separation between the newborn and the mother through the cut of the umbilical cord.
Aries has the capacity of making things happen. As a Fire and Cardinal archetype, it is inherently creative, fast, and instinctual, driven to taking risks. Aries lives passionately, making the most out of what is available.
The Sun, the Moon, Venus, Chiron, Eris, and Mercury are all in Aries right now. The strong activation of the sign of the Ram lights up the fire in our bellies, inviting us to connect with our instinct and generate motion. Aries encourages us to give ourselves completely to the moment, to any experience, to existence itself, to trust our impulses and our desires, and get back in touch with our instinctual, raw nature.
New Moon conjunct Venus and Eris: Need for Freedom
The Sun and the Moon are conjunct Venus, currently at 26° of Aries, and Eris, at 24° of the sign. This configuration highlights our need for freedom and increases our drive to fight for justice, for what we believe is right.
Eris, named after the Goddess of Chaos and Discord, is a dwarf planet discovered in 2007 with an orb of over 500 years. Eris moves extremely slowly and has been in Aries for around a century: it has been associated with disruptions to what is established, competitiveness, and activism. Eris is a Warrior Goddess and, in the sign of Aries, her symbolism is magnified. Eris has been in a long-term square to Pluto, still active until the end of the year, which reflects the issues around social justice and equality that have been highlighted throughout the last year.
This combination of energies supports our capacity to face challenges proactively and to express our feelings openly and directly. During these days, it is advised to be mindful of impulsive reactions, as they can be unexpectedly destructive.
New Moon square Pluto: Confronting Limitations and Attachments
The Sun, the Moon, Eris, and Venus in Aries are all forming a 90° square to Pluto in Capricorn, which increases the tension we are experiencing on this New Moon. Squares are aspects of friction. They are associated with a conflict between different energies that demands the implementation of change: the discomfort reflected by squares can be used as fuel and as motivation to improve our reality.
The New Moon squaring Pluto increases the emotional intensity of these days. This aspect highlights the need to release unconscious attachments and to feel something that has been suppressed or hidden for long. Manipulation tendencies linked to a need to feel safe may come to light to be elaborated and understood. During the upcoming lunar cycle, we will have chances to change the way we deal with difficult feelings and to reach deeper emotional maturity.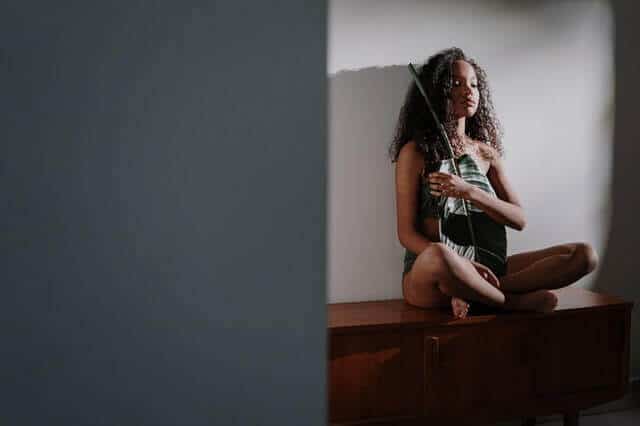 With the Sun square Pluto, we may feel threats to our autonomy and to our capacity to freely self-express. Aries is impulsive and instinctual, needs and desires absolute freedom, while Capricorn is about structural limitations, norms of conduct, and social regulations. The Sun-Pluto square may highlight our fears of being controlled and limited by others in positions of power and increase our drive to rebel against them. This alignment ultimately demands a metamorphosis of our sense of purpose and of how we deal with our personal power. It highlights any self-destructive tendencies that may block us from fully shining.
Venus square Pluto, exact today, may reflect some tension, drama, and power struggles in our relationships. The conflict we experience may be linked to the fact that, while on the one hand we crave absolute freedom, on the other we may be addicted to intense sensations, yet we fear being controlled or manipulated. Venus in Aries squaring Pluto in Capricorn is an invitation to transform our connections with others and to allow ourselves to be transformed by our exchanges with others. This aspect represents a chance to bring our relationship with ourselves and others to a deeper and more authentic level. 
Mars square Neptune: Aligning Actions and Ideals
Mars is the ruler of the New Moon in Aries. Its condition gives us important information to interpret the significance of this cosmic event. Mars is currently in Gemini and squaring Neptune in Pisces: the exact alignment was on April 9, and we are still feeling its effects.
Mars and Neptune have completely different purposes and functions. While Mars is about instinctual and self-directed action, willpower, determination, and decision making, Neptune is about dissolution, surrender, acceptance, and letting go. Neptune is the most mystical and transcendental planet, and its energy can be hard to integrate it in our daily reality without a solid spiritual practice: this is why it is often associated with confusion and disorientation.
While Mars in Gemini desires to acquire knowledge of different topics and make a variety of experiences to be able to better understand reality, Neptune in Pisces brings us back to the awareness that no matter how much we study or how much experience we make, we will never know for sure what is really going on.
When these planets meet in a square, we may notice sensations of fogginess and confusion, which prevent us from taking action and following through, maybe giving us the impression that we are wasting our energy and focus. With Mars in aspect to Neptune, we may get deceived easily: it is not an ideal time to make important decisions or moves.
On a positive note, Mars in aspect to Neptune reflects a significant increase in our creativity, fantasy, and imagination. We are likely to feel more inspired and creative than usual: these are great days to focus on artistic projects, hobbies, and creative activities that involve the physical body. To make the most out of this square, our actions need to be aligned with our ideals and our values. We are encouraged to invest our energy in something that truly inspires us, in something we wholeheartedly believe in.
New Moon in Aries 2021 sextile Jupiter: Cultivating Self-honesty and Authenticity
The Sun, the Moon, and Venus in Aries are creating a sextile aspect to Jupiter in Aquarius. Sextiles open windows of opportunity, yet require an active effort on our part to actually put things in motion.
The sextiles between Sun, Moon, Venus, and Jupiter will enhance our need for freedom, and support our capacity to objectively deal with charged emotional material. These aspects allow us to tap into our ability to keep an optimistic attitude and a growth-oriented mindset in the midst of challenges while emphasizing our concern around themes of social equality and our desire for collective progress.
The presence of Jupiter helps us keep things in perspective rather than being carried away by our feelings, and highlights the importance of cultivating radical self-honesty and authenticity during the upcoming lunar cycle. These aspects remind us to respect and honor our personal truth, even amid uncertainty and emotional intensity. 
To help you harness this energy New Moon in Aries brings we have created New Moon printable channeled "Takin Our Power Back" journal and guided meditation audio. We invite you to use these New Moon Ritual tools: journal and meditate together with Moon Omens Soul Family. Tap here to learn more and gain access to ritual tools.
New Moon in Aries 2021: Taking our Power Back
This New Moon is starting an intense lunar cycle, which will culminate with a Full Moon in Scorpio opposing Uranus. During this time, grounding practices and emotional regulation techniques, as well as spiritual practices such as meditation, will help us remain in alignment so that we can harness this transformative energy without getting overwhelmed by it.
When Pluto is very active, as it is now, our potential for a deep psychological exploration of both ourselves and others exponentially increases, as unconscious material, repressed emotions, and compulsive patterns of behaviors tend to come to light.
The planetary alignments of the moment are asking us to reflect upon the foundation of our self-worth, our value system, our beliefs, and our priorities. They represent an invitation to ponder upon the reasons behind our tendency to act and react in certain ways, and behind our desire to form or maintain certain types of relationships.
The squares between Sun, Moon, Venus, and Pluto offer us an opportunity to undergo a process of significant personal and emotional transformation that can ultimately serve us to get back in touch with our power and reach new levels of self-awareness and self-love.
Comment below with what resonated with you the most and tap on the heart if you love this article!