On September 27, 01:10 AM ET, Mercury stationed retrograde at 25°28' of Libra. From our perspective on Earth, Mercury will appear to be moving backward until October 18, when it stations direct together with Jupiter in Aquarius.
The planet of communication will travel back until 10°07' of Libra. This retrograde will be particularly relevant for those of us who have planets or angles between 10° and 25° of Cardinal signs Aries, Libra, Cancer, and Capricorn.
Understanding Mercury's Retrograde Cycle
Mercury is in apparent backward motion for three or four times per year, and its retrograde cycle happens in signs of the same element for a period of approximately two years. This year, Mercury has been retrograde in Aquarius and Gemini: the planet of communication and logic is now transiting through the only Air sign that was missing. The emphasis on the Air element highlights the need to reconsider and rebuild our relationship with our mind, with the world of ideas and possibilities, with our opinions, with our social network, and with the learning process itself.
An important aspect of retrograde cycles are the pre and post shadow stages, marking the transit of the planet upon the degrees it hits during the retrograde before and after the retrograde happens. The pre-shadow phase is a moment of preparation, when tension starts building up and themes relative to the upcoming retrograde begin to emerge.
The post-shadow phase is instead a moment of integration, which permits us to better understand what we have been going through and what was unclear during the retrograde. Mercury's pre-shadow period began on September 6, when Mercury reached 10°07' of Libra. The post-shadow period of this cycle will last until November 2, when Mercury will transit for the last time over the 25°28' degree, where the retrograde started.
Mercury retrograde in Libra: Relationships Review
Mercury retrograde has a bad reputation: it is probably the most blamed event for all sorts of technological issues, misunderstandings, travel delays, and general drama. However, there is a specific purpose to this transit and nothing to be afraid of.
Mercury's apparent backward journey represents a moment to reflect, reconsider, and reevaluate our situation and our choices before moving forward. It is a time to reassess our communication style, review our habitual thinking patterns, and reexamine how we verbalize and share our opinions. This particular cycle happening in Libra will play out considerably in our romantic and social life. Mercury will inspire us to question our perception of reality, to review and reassess the state of our relationships, and to redefine our ideas of partnership and collaboration.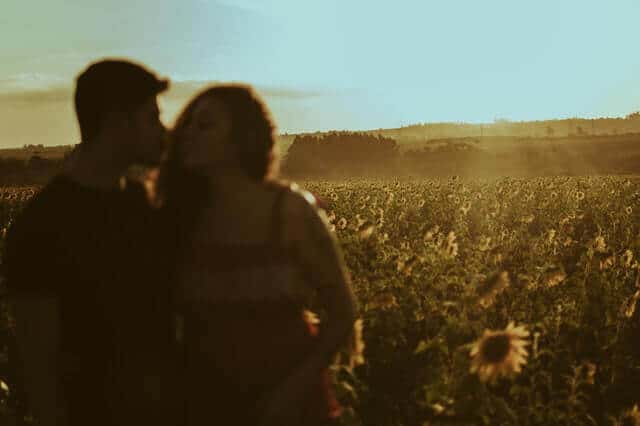 The mythological messenger, patron of travel and commerce, was the only God who could travel to the Underworld and back, and was assigned the task of guiding Souls to the afterlife. When Mercury is retrograde, its role as a psychopomp is in the spotlight: this timeframe offers us an invitation to go inward and engage in deep introspection in order to reexamine our intentions and realign with our values and purpose.
Retrograde Mercury conjunct Sun & square Pluto
Mercury stations retrograde in a square to Pluto in Capricorn, which will be exact on October 1, and it is the second out of three squares. Their alignment inspires deep inquiry, introspection, and self-analysis. Mercury square Pluto increases the possibilities of intellectual power struggles and verbal confrontations while underlining the need to review and reassess the real motivations behind our intentions, desires, and goals, especially regarding relationships.
Retrograde Mercury will join both the Sun and Mars on October 9. When retrograde Mercury aligns with the Sun, technically known as the inferior conjunction, it is the beginning of Mercury's cycle, and it has a similar energy to a New Moon. A rebirth and a fresh start is taking place and we are gaining new awareness. It is said that the Mercury-Sun inferior conjunction gives us glimpses of our unconscious material and illuminates something we are normally unaware of: it is a good moment to set intention and allow new ideas to emerge.
Retrograde Mercury conjunct Mars & trine Jupiter
The presence of Mars together with Sun and Mercury promotes an assertive yet diplomatic attitude. This configuration gives us courage to speak up for ourselves in a direct fashion and defend what we believe is just and fair, while increasing our mental energy and our desire to take action on our thoughts and ideas.
Meanwhile, also on October 9, retrograde Mercury, Sun, and Mars will trine retrograde Jupiter in Aquarius. Mercury is the ruler of the North Node of the Moon, currently in Gemini, while Jupiter is the ruler of the South Node of the Moon, currently in Sagittarius. When the nodal rulers align, they suggest a way of moving from the past to the future.
Mercury trine Jupiter is a supportive aspect indicating harmony between our left and right brain hemispheres, which facilitates mental expansion, networking, and the intellectual integration of our experiences and intuitive insights.
Mercury Retrograde in Libra: Questioning our Perception of Reality & Relationships
During the upcoming weeks, it is advised to be mindful of how we express our thoughts and ideas, double-check emails and texts, and make sure to be clear and concise when getting our point across. Miscommunications and misunderstandings may happen: old disagreements and tensions could reemerge to be finally cleared and worked out.
People from our past may come back, and if they do it's important to evaluate how we have changed, how they have changed, what type of future we want to build, what our values, our non-negotiables, our priorities, and our need in relationships are.
While Mercury is retrograde in Libra, the invitation is to make sure that we are expressing ourselves clearly and that we are listening carefully to what others have to say. We are entering a time of review and reassessment of our communication style, of our habitual thinking patterns, and of any outdated ideas about relationships. This transit represents an opportunity for deconditioning and individuation. Mercury retrograde in Libra invites us to question how we think and to allow change to happen without holding on to old ways of perceiving reality and relationships.
Comment below with what resonated with you the most and tap on the heart if you enjoyed this article!
For more personalized insights, practical advices and exercises on how to navigate through the energies of October we invite you to explore our magical October Horoscope we created with love for you! – Simply tap here.
P.S. we have awesome free e-book all about Mercury Retrograde and what it means for you, we invite you to get yours. Simply tap here to download. Enjoy!