Mars' journey through Gemini: Exploration of Duality, Desire, and Assertiveness
Mars is the planet associated with initiation, action, desire, instinct, and cutting cords. Transits of Mars inform us of changes in our relationship with our desires and in our approach to initiating and going after what we want.
Gemini is a Mutable Air archetype, correlated to logical reasoning, accumulation of data and information, inductive learning, observation of the environment and the duality inherent in it. Since Mars has been in Gemini, our minds have been more energized. Mars in Gemini encourages us to experiment with different ways to take action on our ideas and verbalize our desires: this transit favors independent thinking and assertive, direct communication.
Mars has been in retrograde motion for approximately ten weeks. During this time, we have been invited to revolutionize, reframe, and redefine the way we think about desire, the way we communicate our desires, the way we go after what we desire, the way navigate conflict and confrontation, the way we assert ourselves, the way we think about sexuality, and the way we relate to our sexuality.
This transit has encouraged us to shift our focus inwardly and examine all those patterns and behaviors that tend to come up for us with respect to taking initiative, sexuality, self-assertion, communication, expressing anger, and following desire.
Mars stations direct: Moving Forward with Clarity
Mars stationed retrograde at 25º of Gemini and the retrograde post-shadow phase is going to last until March 16, when the planet reaches again the degree on which he stationed retrograde. The post-shadow period is a time of integration and adjustment of what took place during the retrograde and invites us to act in alignment with the inner changes that happened. During the upcoming weeks, we will be able to move forward with more clarity and gain a deeper understanding of the subtle shifts in our perceptions, our desires, our goals, and our life direction that took place while Mars was retrograde.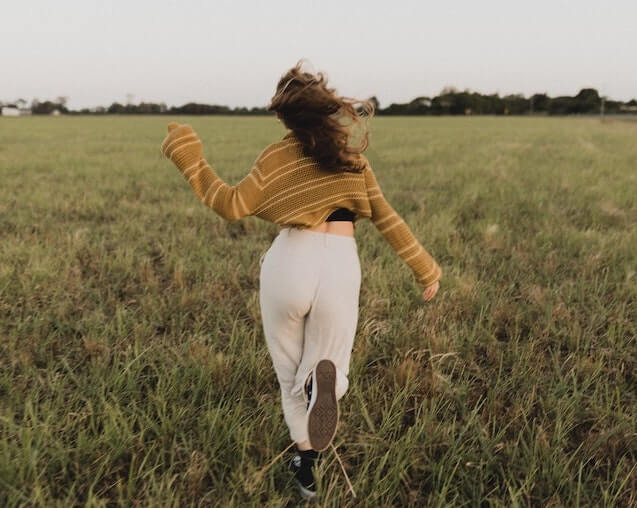 Mars' appears to be at a standstill right now, from our perspective on Earth. His shift of motion is an energizing event that will progressively increase the dynamism and the momentum of these days, stimulating our desire for movement, our desire for our reality to shift, as well as our willingness to take risks, make changes, take new paths, and explore different solutions. Throughout the upcoming days and weeks, we are likely to feel more confident about what we truly desire and clearer about the direction to take.
Mars trine Venus & quincunx Mercury
Mars is stationing direct while forming a trine aspect to Venus in Aquarius and a quincunx aspect to retrograde Mercury in Capricorn. The Mars-Venus trine is an aspect of connection, flow, and ease. It supports the alignment of our desires, needs, and values with those of others and it is favorable for the resolution of relational conflicts. The Mars-Venus trine enhances our capacity to establish healthy compromises, agreements, and win-win solutions that support our relationships.
The quincunx between Mars and retrograde Mercury in Capricorn can be more complex to navigate, as quincunxes are aspects of paradox, indicating a need for adjustment. The Mars-Mercury alignment suggests the importance of paying particular attention to the way we articulate and verbalize our desires, needs, and thoughts. To prevent misunderstandings, it can be useful to ask for clarifications if something feels off, before impulsively reacting.
Mars square Neptune and trine Saturn
Throughout the rest of his journey through Gemini, Mars is going to align with Neptune and Saturn. On March 14, Mars is going to form the last one of a cycle of three squares to Neptune and on March 30, Mars is going to trine Saturn for the third and last time.
The last Mars-Neptune square has the potential to inspire us to question what we want and where we are going. This aspect has the potential to reveal to us lingering doubts and insecurities, as well as the extent of our capacity to take responsibility for our desires and be proactive about them. The Mars-Neptune square will bring our attention to the impact of our actions, our anger, our sexual energy, the words we speak and the words we don't speak.
The last Mars-Saturn trine is happening when Mars is in Cancer and Saturn is in Pisces. The two previous alignments happened in Air signs and brought our attention to the importance of mastering our minds and our focus: it optimized our productivity and invited us to bring our ideas down to earth. The next Mars-Saturn trine is going to happen in Water signs: it will remind us of the value of harnessing emotional energy and build something with it, moving forward in a fluid yet consistent way.
Mars direct in Gemini: Following the Path of Desire
Conflicts that haven't been solved during the retrograde could get to a turning point now that Mars is again in direct motion. These days and weeks, we may substantially shift our perspective of an issue or radically change the way we show up in confrontations as a result of the growth that took place throughout the retrograde.
Mars' shift of motion is an opportunity to evaluate where we are at in our relationship to conflict and how our patterns linked to navigating conflict and expressing anger changed throughout the retrograde. We may set intentions surrounding how we aim to navigate confrontation or express anger and frustration from now on. As Mars moves direct again, we have an opportunity to acknowledge the changes in mindset that have been taking place and commit to act accordingly.
Mars stationing direct reminds us not to fear redirection, not to fear mistakes, and not to fear missteps. This shift invites us to walk the path that has been calling us and be open to establishing adjustments if we realize we have been walking in a direction that no longer feels aligned with our desires. Mars stationing direct reminds us that there is no such thing as right or wrong way: each step of the journey holds a lesson that is necessary for us to learn at each particular moment, and sometimes we need to move back for a while to later move forward with ease.
Comment below with what resonated with you the most and tap on the heart if you enjoyed this article!
P.S. our 2023 yearly horoscope is now available – 2023 horoscope.